Experience the glaciers up close and personal with the Columbia Icefield Adventure in Alberta.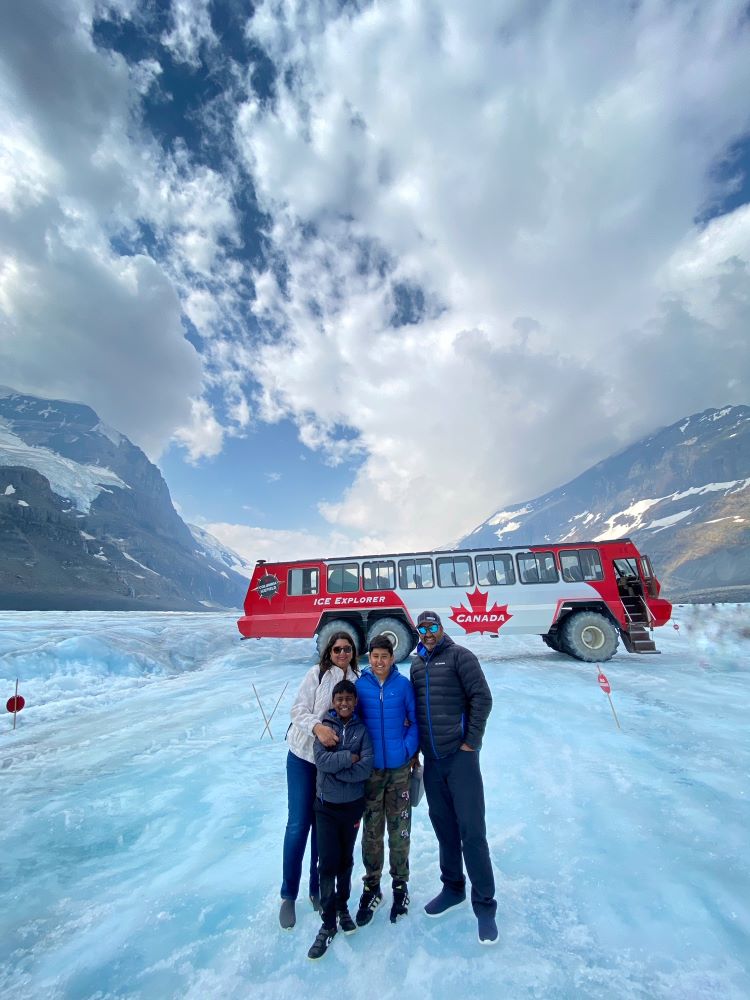 Pursuit hosted our family at the Columbia Icefield Adventure and the Skywalk. All thoughts and opinions are my own.
On a recent family trip to Jasper, we drove the beautiful Icefields Parkway, the road from Lake Louise to Jasper. The Parkway was rated one of the top drives in the world by Condé Nast Traveller and we discovered why. The stunning drive was studded with lakes, waterfalls and glaciers and we stopped to view them all.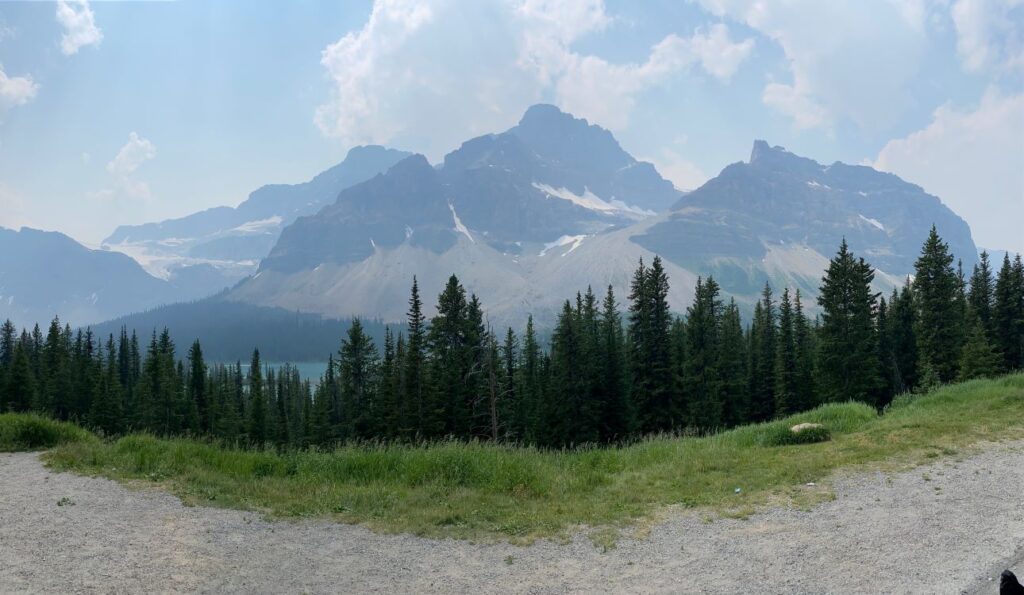 Columbia Icefield Adventure
About an hour away from Jasper, you can find the Columbia Icefields, the largest icefields in the Rockies. From the Columbia Icefield Glacier Discovery Centre, you take a bus to the transfer station where you then board an Ice Explorer that takes you right to the glacier.
The Ice Explorers are all-terrain vehicles that have gigantic tires to drive on the glaciers and windows on the side and top for the best views for the drive.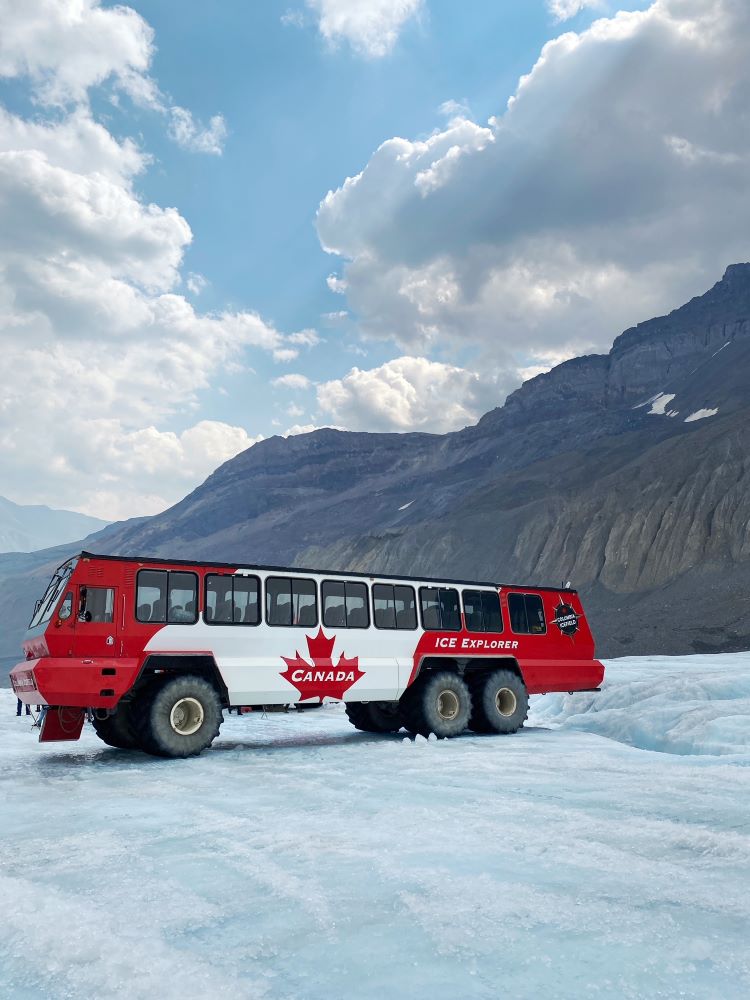 There is one steep section on the way to the glacier but you are in safe hands with the experienced driver. We also had a guide that pointed out all the key things we needed to see and fun facts.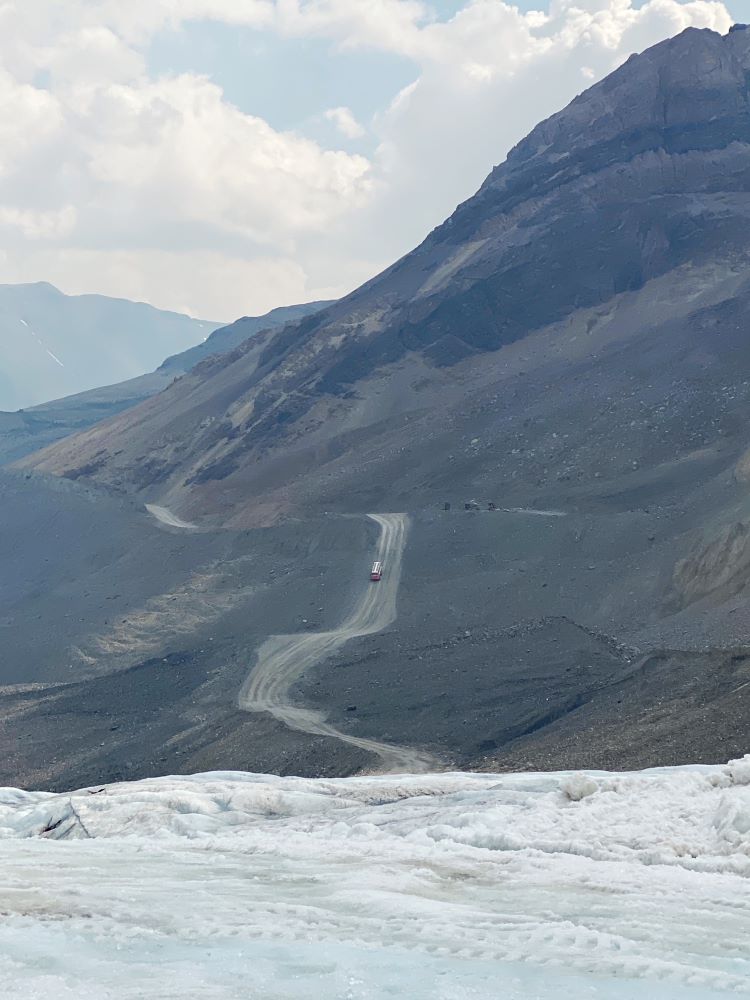 Once you reach the glacier, you are able to go out and explore for 30 minutes and take some pictures. Normally, this is a great spot to fill up your water bottle with the refreshing water from the glacier. Unfortunately with the fires, the water tasted a little smokey.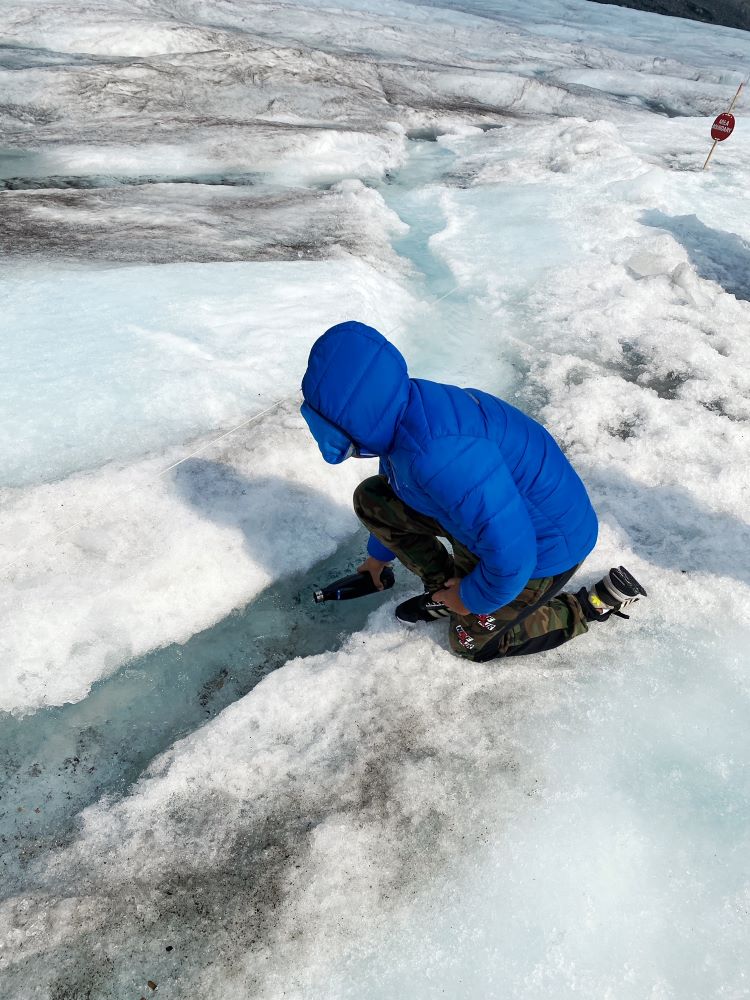 It was interesting heading to the Icefields during a hot summer. One second you are in flip flops and tank tops and the next, you are in a jacket with a hood and sneakers, wishing you had brought your boots.
It was fun walking on the Athabasca glacier and just admiring the views, being amazed by the grandness of it all. It is definitely worth the time to experience the adventure.
For more information, head to the Pursuit website.
See the adventure on TikTok.