It had been a long week and definitely a day to order in. We needed something that would keep a picky 18 month old and a dieting hubby happy. Sushi it was!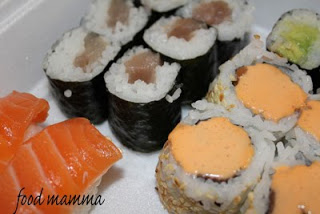 We order sushi often from Sumo Grill in Sunridge Mall and enjoy doing take out so Q can thoroughly enjoy the sushi and we don't need to worry about making a mess at the restaurant! The sushi is fresh and the high quality of the food entices us to go back again and again.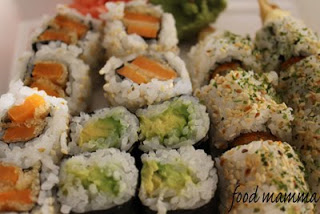 We ordered spicy salmon rolls that were covered in a creamy sauce with some kick. Q loved the simple avocado rolls and the delicious yam tempura rolls. My favorite at any sushi place is dynamite rolls – filled with tempura shrimp, yummy! The salmon and tuna sushi were melt in your mouth good.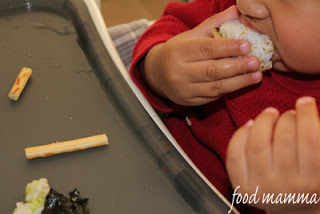 Satisfying and delicious, can't wait to have some more.