Another way to enjoy one of our favourite dinners – poke! The rice waffle adds a great touch.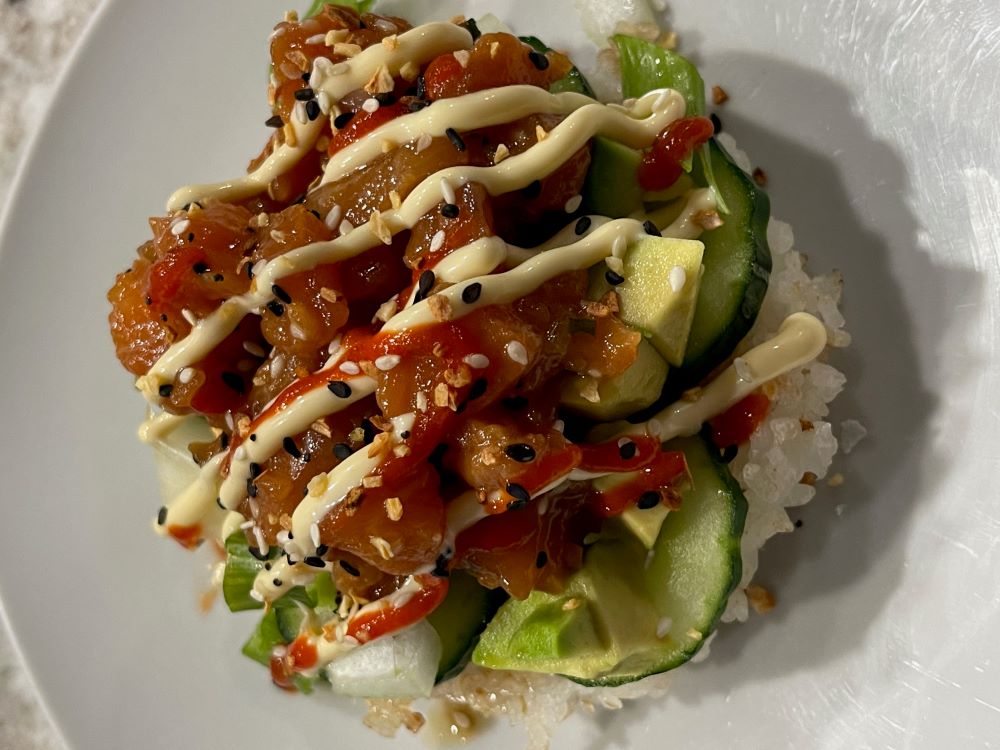 This poke rice waffle was for dinner the other and let me tell you, it was a hit. We love poke around here – it makes for a very quick and easy meal that everyone devours. This version was inspired from TikTok and you can find how to make it here.
Costco makes it easy with seasoned salmon poke in the freezer section. The Dash mini waffle maker made the perfect little round of crispy rice. The waffle maker is the cutest and it gets used a lot around here. For veggies, I used what the kids would eat – cucumbers, green onions, white onions and avocado.
To prepare the poke rice waffle, I made sushi rice in the rice cooker – 2 cups sushi rice, 3 cups water. When it was done, I added a few dashes of rice vinegar. The prepared rice was then put into the waffle maker. The dish was then assembled with soy sauce, topped with the veggies and the seasoned salmon. Kewpie mayo and sriracha was then drizzled on top and sprinkled with bagel seasoning.
Easy peasy and so delicious!