Strawberries, marshmallow fluff and Nutella comes together to make these Strawberry Nutella Smores.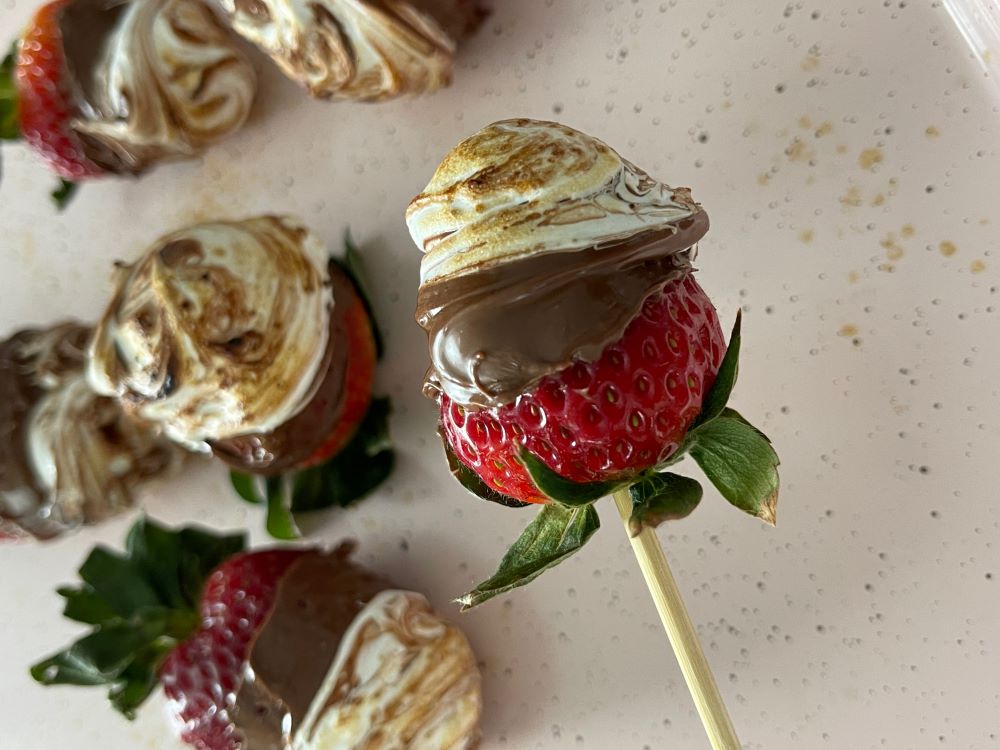 If you're looking for a fun treat for your sweetie for Valentine's Day, look no further. These Strawberry Nutella Smores are the ultimate treat. They are quite impressive for something that doesn't take long to whip up.
I wasn't too sure what to call these. I mean, there's no cookie or graham cracker or even crumbs. But chocolate and marshmallow just screams smores so that's what we are going to call them.
All you will need are strawberries, Nutella and marshmallow fluff. To make things easy, skewer each strawberry so that they can dry standing up in a tall glass or a vase.
Coat each berry with a layer of Nutella, leaving part of the strawberry near the stem uncovered. It's lovely seeing the red peek through. Let the Nutella set for a few minutes and then add a layer of marshmallow fluff, covering only half the fluff. I like to let the chocolate and marshmallow mix together so that it streaks together.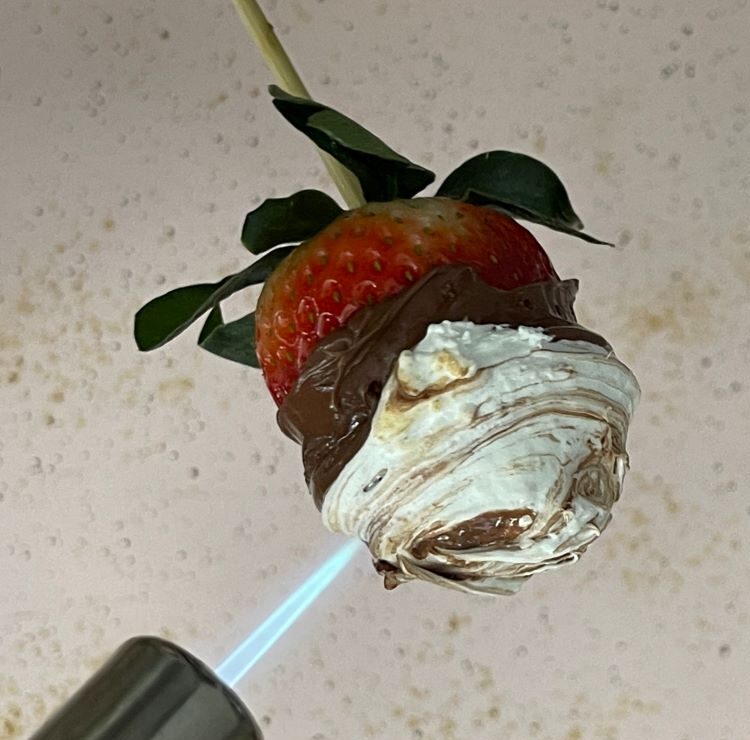 Now the fun part. Use a kitchen torch to toast the marshallow fluff. It takes seconds so make sure you are paying attention.
Find more Valentine inspo here.