It is quite obvious to anyone that knows me how much of a sweet tooth I have. To find that the resort had little shortbread cookies everywhere for us to enjoy was quite the treat! Some of these were chocolate, some had nuts, others had coconut. They were so yummy.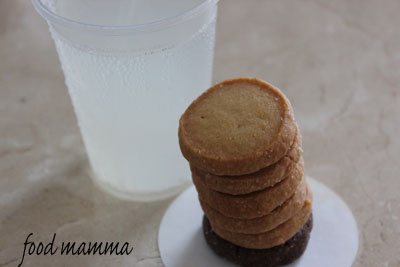 One of the chefs, Manuel, was kind enough to share how to make these delectable cookies. He was very sweet and worked with the hostess to translate the recipe for me. I haven't made these yet myself at home. I'm afraid they won't last long if I do!
Moon Palace Shortbread
2.5 cups sugar
1 pound butter
5 eggs
5 cups flour
1 TB baking powder
splash of vanilla
Cream together the sugar and butter and until fluffy. Add in the eggs, one at a time followed by the vanilla. Add the flour and baking powder and mix until the dough comes together. Bake at 350 degrees until the cookie sets but doesn't brown. Makes lots!