It's been a lovely month of birthdays and we've had a great time celebrating with family, and lots of cake! This past Friday was my dad's birthday and I wanted to make something awesome for this special man. Chocolate and mousse came to mind.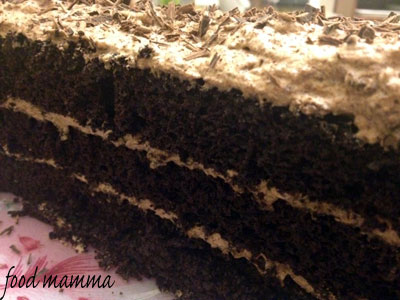 I made a chocolate cake but baked it in a sheet pan to make a thin layer. I cut this one layer into three to make a nice tall cake, kind of like the tuxedo cake at Costco. I made a simple mousse by combining melted chocolate and whipping cream and spread it between the chocolatey layers. It was also the crown of the cake topped with shaved chocolate. It was kind of a mess of a cake but everyone loved it.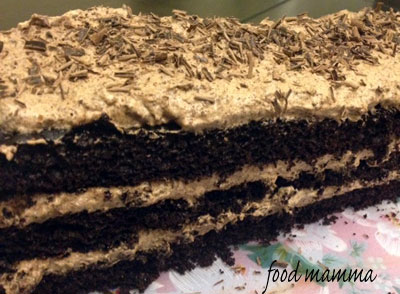 Chocolate Mousse Cake
Your favourite chocolate cake recipe, like this one
1 cup chocolate chips, melted
1 1/2 cups whipping cream
Beat the whipping cream until peaks are formed. Fold slowly into the melted chocolate until both are incorporated. Let chill for half an hour. Cut the cake into layers and spread the mousse between the layers.