This month, we are playing with cumin. Cumin can be used in its seed form or ground into a powder. It's a versatile spice in that it is used in a range of cuisines, from Indian and Middle Eastern to Mexican and Spanish.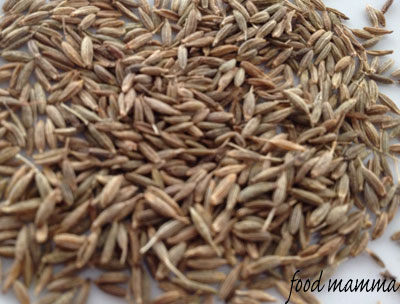 The seed is derived from a plant in the parsley family. The seed itself is often mistaken for caraway seeds or fennel. It is a warm spice with a distinctive flavour.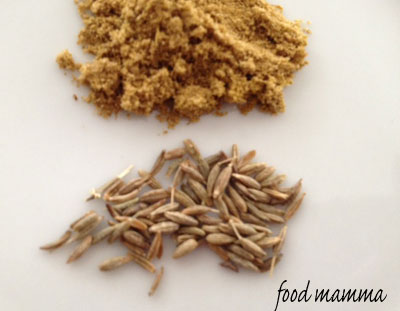 Cumin is used a lot in our house. It is key to many curries and of course for chili. Hubby's favourite use of cumin is in a salted lassi. Although I prefer the sweet kind, he loves the cumin spiced creamy drink.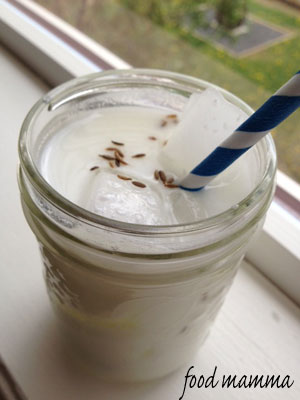 Salted Lassi
1/2 cup plain yogurt
1/4 cup water
1/2 tsp cumin seeds
pinch salt
ice
Place the yogurt and water in a glass. Crush the cumin seeds in your hand and add to the glass along with salt. Add ice and serve.