I had a really fun experience last year when I participate
in the 3rd Annual Food Blogger Cookie Swap. I got to connect with bloggers that I didn't know and of course, taste some delicious cookies!
This year, with us leaving on holidays, I had to think twice
whether I could make the deadlines. I decided I just couldn't miss out. For the
swap, we needed to make a new recipe we hadn't tried before and send it to
three assigned food bloggers.
I knew I wanted to try something with lavender. Most of the
cookies I had found with lavender were of shortbread. Mmmm….shortbread!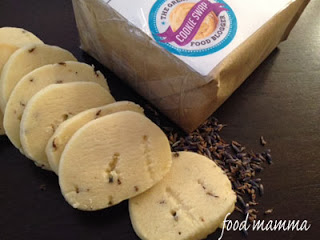 I chose this recipe from Dessert First because it was simple
– butter, sugar, flour. My kind of shortbread. You don't need a lot of
lavender, a little goes a long way.
In the midst of work deadlines, Q's activities and packing,
I managed to find a chunk of time to bake, wrap and send the cookies. In my
haste though, I completely forgot to include the personalized letters along
with the recipe – sorry folks!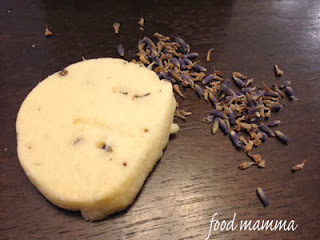 Thanks to the bloggers that sent me cookies. I did receive
one package before I left and they were a nice sweet treat. Looking forward to
devouring more when I get back home!
Thanks to Lindsay and Julie for organizing another
successful cookie swap! Through blogger participation, over $13K was raised for
Cookies for Kids' Cancer.
Lavender Shortbread
Adapted slightly from Dessert First
1 cup butter, softened
2 cups flour
1/2 cup icing sugar
1 tablespoon dried lavender
Beat the butter and sugar in a mixer until creamy.
Add the flour and beat until combined. Add the lavender and beat just to
distribute through the dough.
Form the dough into a log, wrap in plastic and chill for about an hour.
Preheat the oven to 325 degrees. Cut the logs into rounds and place on parchment lined baking sheets
and bake until just golden, about 18 minutes.