Christmas and baking seem to go hand in hand and that's certainly true in this household. Baked goods as gifts for friends and family just seems so personal and special. With just a couple days left until Christmas, President's Choice has you covered with a giant array of mixes for those with time constraints or those who think they can't bake.
I was excited when they sent over a box of holiday goodies for me to try out. It included everything from mixing bowls, measuring cups, baking mixes, cookies as well as great hostess gifts like chocolate!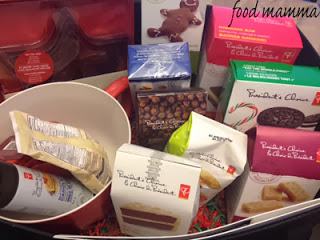 Q and I spent the morning making gingerbread men! All that we needed to add to the mix was an egg and some water. This was perfect, since I didn't really feel like running out for some molasses and other stuff I would have needed. Q was in charge and he felt a great sense of accomplishment, being able to say that he made the cookies himself.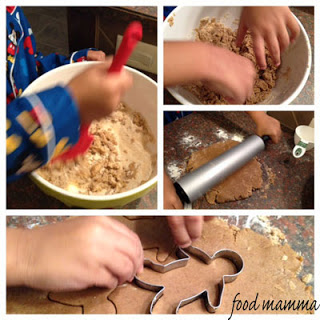 I loved that President's Choice also had a gingerbread man cookie cutter complete with stencils to help with the decorating. He gave these out to his cousins and they made cute little gifts.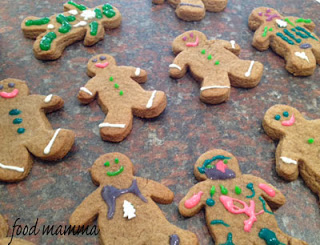 President's Choice also has some great items that would be perfect for your dinner party, either for Christmas or New Year's. Items like the PC Moroccan Cigars or the Shrimp & Scallop Sushi Bites would be perfect appies. For dessert, our Christmas dinner will definitely include the PC Decadent Molten Chocolate Cakes. I might also have to include a sugar cookie tree (cutters from PC!).
Disclosure: I received a variety of products from President's Choice along with a gift certificate to try out some of their frozen items. I was under no obligation to write about them. Opinions are my own.