What do you do when you're in Vancouver for the day in meetings and have an hour to spare? You make your way downtown for the Street Food City, part of the Dine Out Vancouver Festival.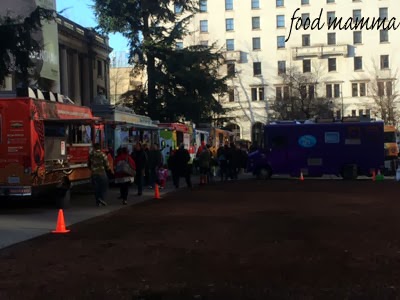 Many food trucks were gathered and diners were able to enjoy their food at the many tables and tents that were set up. With so much to choose from, it was hard to decide which truck to sample from.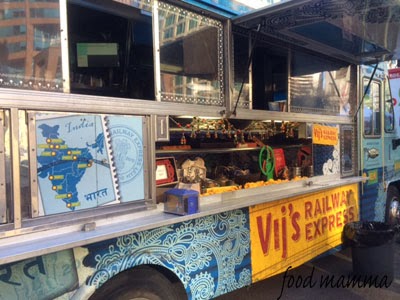 I decided on Vij's Railway Express and their Butter Chicken Schnitzel. The panko crusted chicken was smothered in a delicious butter chicken curry and served with rice and naan. The dish was aromatic and the spices packed a punch. The flavour was intense and kept you going back for more.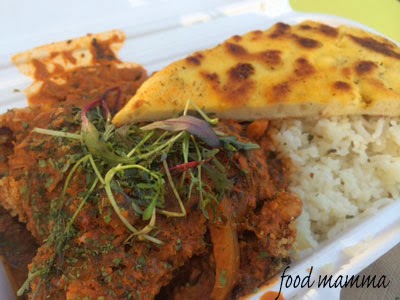 The food truck gathering is on until January 26th by the Vancouver Art Gallery. Go check it out!