One of our favourite places to eat is Earls Kitchen + Bar. I've been going to Earls for years – the service is great and the food is always good!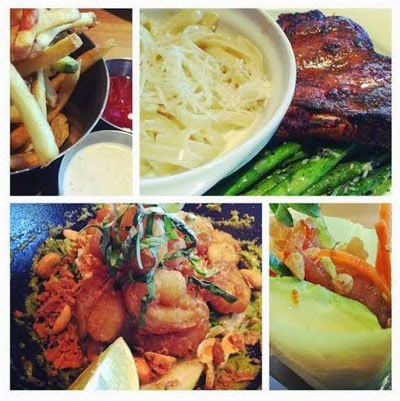 Hubby sticks to his usual Cajun Chicken with a side of Fettucine. I change it up every time but always make room for the fries with a side of their delicious parm dip.
Want to win one of three $25 gift card from Earls? Enter below. Good luck!