Pizza is one of my favourite things. Carbs, cheese, sauce and an endless variety of toppings – what's not to love? Usually when have pizza at home, you can be sure that the bottle of Sriracha is served alongside, adding just the perfect amount of heat.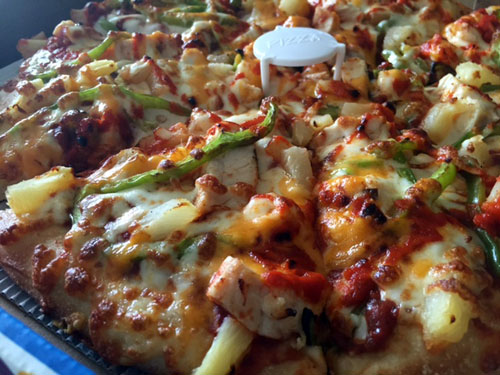 Pizza 73 now has Sriracha-infused menu items, combining the delicious pizza with the spicy sauce. They sent us their new items to try and we loved them!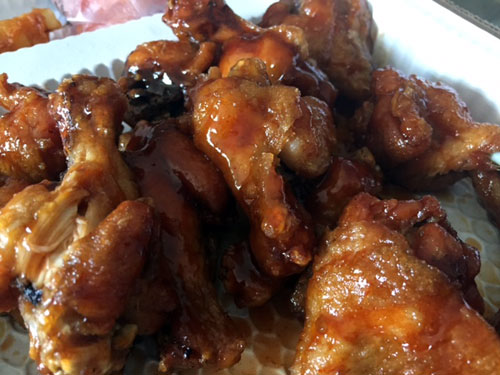 The Sriracha Chicken Pizza uses their
new Sriracha Honey Garlic Sauce as the base and is topped with
pineapple, chicken and fresh green peppers. Q couldn't get enough of their chicken wings which were tossed in the same sauce. I thought they would be too spicy for him but that didn't stop him from devouring them. They also have a new dipping sauce, the Sriracha Creamy Garlic Dipping Sauce which was perfect with their curly fries.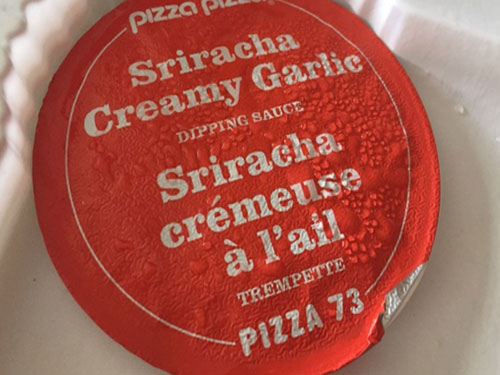 Want to win a $50 gift card to try out their new items for yourself? Leave a comment, either here, on Facebook, on Twitter or on Instagram, and let me know what you like on your pizza. Contest closes on Monday, July 11th at 11:59pm MST. Two winners will be chosen. Good luck!