The weather has been weird with hot days and rainy evenings. We have been taking advantage of every hot minute by hanging out by the water and bbqs with friends.
This season's fruit is one of my favourite and it is perfect to showcase in this virgin sangria. Peaches, nectarines and strawberries all make an appearance in this refreshing drink. Mocktails are always appreciated around here and this is one that is sure to please everyone. Cheers!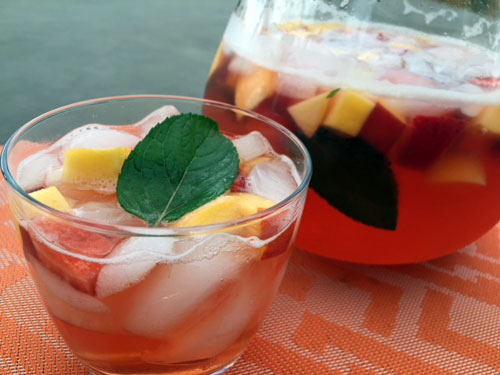 Virgin Sangria
1 bottle sparkling apple cider
2 cans lemon lime soda
1/4 cup grenadine
1 nectarine, chopped
1 peach, chopped
10 strawberries, chopped
a few sprigs of mint
Combine all the ingredients and add lots of ice.