Calgary's northeast community is growing steadily and there is a new community worth checking out – CornerBrook.
Disclaimer – This is a sponsored post but all thoughts and opinions are my own.
Having been born and raised in Calgary, it's been amazing to see the city grow. Calgary's northeast community is growing steadily and there is a new community worth checking out – CornerBrook.  CornerBrook has a variety of different homes from several of builders and it definitely has something for everyone.
What I love about this new neighbourhood is that it covers all the key areas that we looked for when we were building a home – community and schools, a place to play, access to amenities and builders that could give us important features in our home, like the kitchen.
Community
If you have a family with children or plan to have children, looking at schools in the area is huge. You want to make sure that a school is close by so you and/or the kids are not making a huge trek every day. Within CornerBrook, there will be 2 schools within the community and another 10 schools in the surrounding area.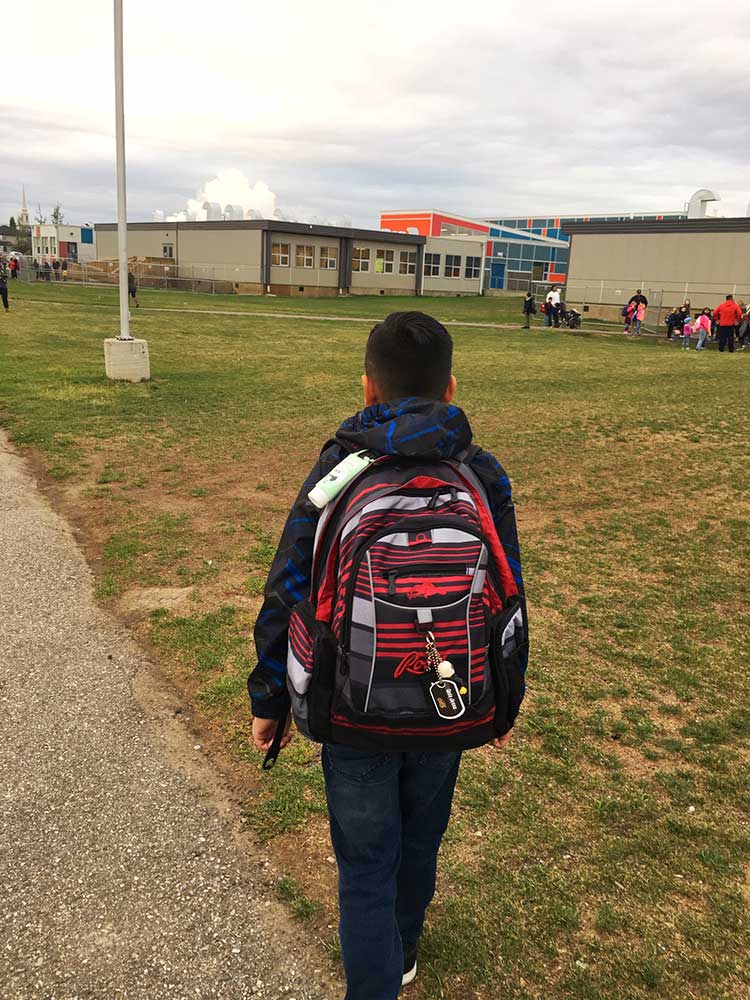 If you're a family that loves the outdoors, you want to ensure that the community you move into isn't just brick and mortar developments every where you turn.  CornerBrook offers residents many ways to enjoy the outdoors. It features a large central park area that connects to a number of other parks, culminating in 180-acres of connected park space that includes portions of the regional Mattamy Greenway pathway network, it provides a great balance while living in the suburbs. Over 30% of CornerBrook is green space and many homes will back directly onto park space.
A Place To Play
The best place to meet your neighbours is definitely the playground or the park. When looking for a house, we wanted to make sure we had a park close by so that the kids could get out there and use up some of that energy.  What we loved is that we connected with our neighbours and made some friends. CornerBrook will be filled with playgrounds and pathways and since many homes will back onto park space, there will be lots of areas to play and connect.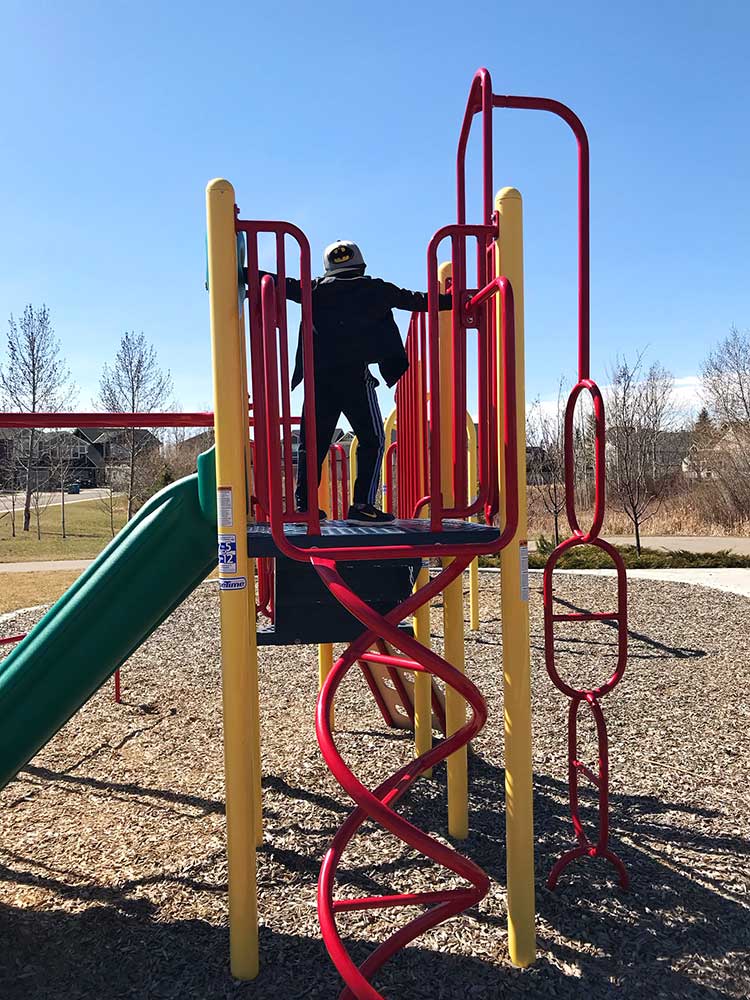 Access To Amenities
It's nice to have shopping nearby and in and around the community of CornerBrook, there are plenty of places where you can go grab whatever you need. Close by, there is the Skyview Ranch Shopping Area as well as Redstone Market Square so you don't have to go far to pick up some groceries or have a bite to eat. Cross Iron Mills and the New Horizon Mall are both ten minutes away so you can easily run to the mall for some shopping.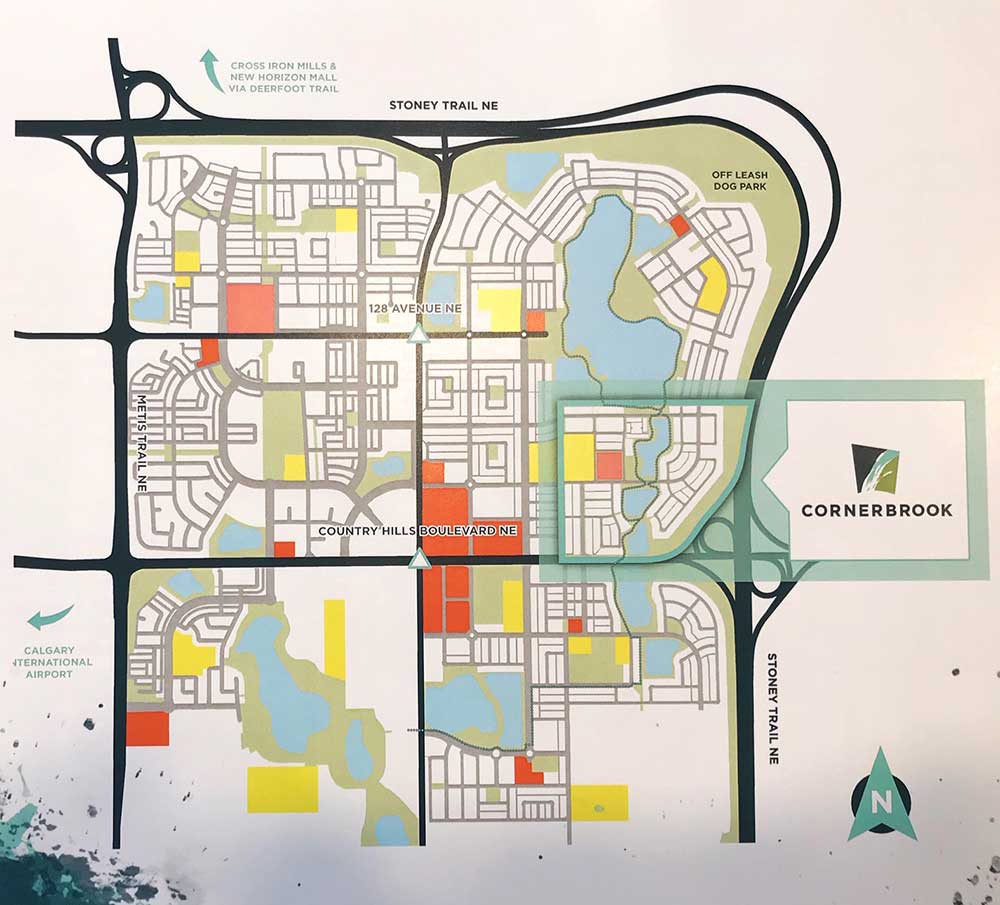 From CornerBrook, there is access to major roads such as Country Hills Blvd, Stoney Trail and Deerfoot Trail so you can get anywhere in the city easily. There are even plans for a future LRT station making commuting to work or school easy.
Homes
When we were building our house, one important thing for me was the kitchen. The kitchen brings everyone together. It's where families eat together, confide in each other and when having a party, its usually the place where people congregate. A special feature that can be added into homes in CornerBrook is a spice kitchen. This is like a secondary kitchen that is located beside the main kitchen where you can cook those spicy and aromatic foods. I love that you can make a mess in one kitchen and when people come into the house, the main kitchen looks spotless. How perfect!
With four different builders available in the community, it will be easy to find a plan that you love. Homes in the neighbourhood can be customized to have secondary suites. This is great if there are a few generations living in the house. It would also allow for rental opportunities. For larger families, there are options for main floor bedrooms as well as duplex homes with 5 bedrooms. These are definitely hard to find!
Heading to the outside of the house, CornerBrook's architecture is classic and stands out amongst NE communities.
Check Out CornerBrook
Looking for more information? Head over to livecornerbrook.ca to find out more. There are a number of show homes that you can check out. Hours are listed on the website.