My first instinct when I see a bunch of ripe bananas is to make banana bread. I decided to change it up a little today and make some muffins. It's always nice to have something baked for school lunches or for an afternoon treat.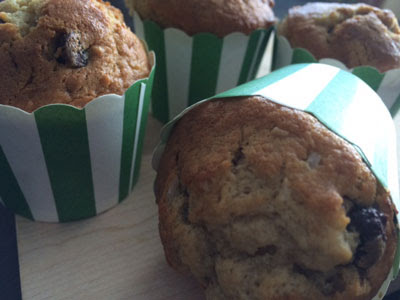 These muffins feature bananas and are complemented with chocolate chips, coconut and pecans. It made the perfect after school snack!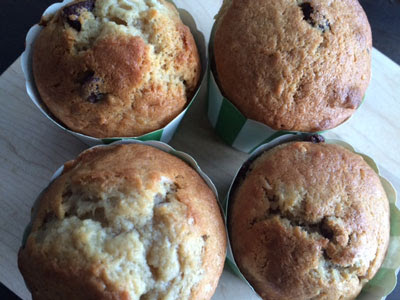 Choco Banana Nut Muffins
1/2 butter
1/2 cup white sugar
1/2 cup brown sugar
2 eggs
1 tsp vanilla
1 1/2 cups flour
1 tsp baking soda
2 bananas, mashed
1/2 cup yogurt
1/2 cup chocolate chips
1/4 cup shredded coconut
1/4 cup pecans
Cream the butter and sugars. Add eggs and vanilla and mix. Add the flour and baking soda and mix until incorporated. Add the remaining ingredients until well mixed. Bake at 350 degrees for 20 – 25 minutes.