We love Halloween around here! The costumes, the decor and of course the chocolate, what's not to love about this fun time of year. From sprinkles to paper straws and even eyeballs, there are lots of in-expensive things on the market to get you in the Halloween spirit. Here are some easy things to get ready for Halloween.
Halloween Rice Krispie Treats
Rice Krispie Squares is a classic treat and super easy to make. Follow the directions on the box and take it to another level for Halloween. Drizzle melted chocolate on the prepared squares and then throw on some sprinkles, candy corn, eyeballs, pumpkins, pretzels….anything really.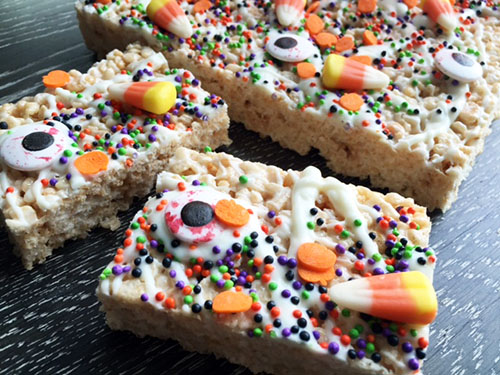 Marshamallow Pops
I love patterned paper straws and there are so many orange and black options available. Just stick one into a marshmallow, dip in melted chocolate and then dip into a dish of sprinkles. These are always a hit and can be prepared in minutes.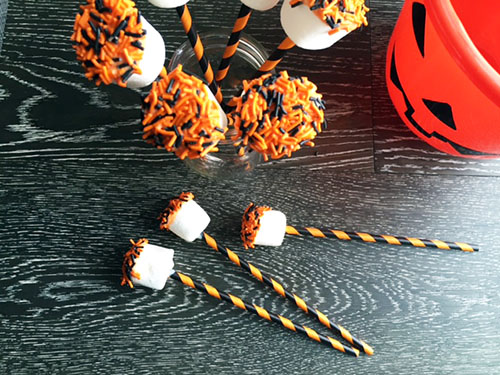 …