What do you do when you send hubby out for bread and he comes back with Texas Toast? Make french toast! I still had the waffle machine out so decided to put the eggy bread in the machine. Turned out to be a great idea, it was so delicious! Perfect for a lazy weekend breakfast.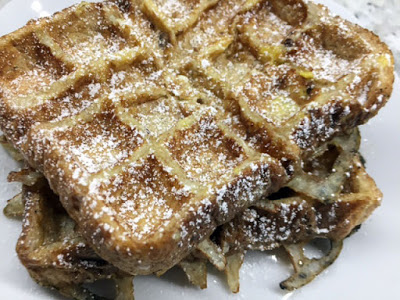 French Toast Waffles
2 eggs
1/2 tsp cinnamon
2 TB sugar
1/4 cup milk
6 slices Texas Toast
Combine the eggs, cinnamon, sugar and milk. Dip the bread into the egg mixture and place into a waffle machine. Sprinkle with icing sugar and enjoy!