This weekend we had the opportunity to go to the opening of Kayne's Restaurant in Calgary. Kayne's is a venture by Lux Restaurant Group and features a menu that was developed with Chef Michael Noble. Located on 17th Avenue, this modern-looking pub boasts a lounge area with a wall of flat screen tvs.
There were so many great things on the menu, it was hard to decide exactly what we wanted to try. We decided to make a meal of appetizers and they were delicious!
We started with the Bison Pops. These are indian-spiced bison meatballs served with a garlicky tzatziki. These skewers were exploding with flavour, we had to resist the urge to order some more.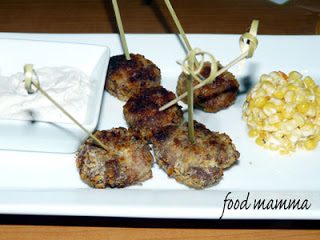 Being the cheese lovers that we are, we just had to try out the Crispy Brie. The brie was lightly breaded with panko and the warm cheese just oozed out with every bite. This was served with a sweet cranberry sauce and was fantastic!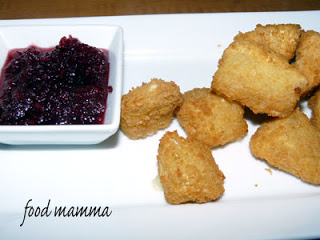 We also tried out the Seafood and Chicken Purses. These were fried wontons stuffed with a shrimp and chicken mixture. Another great appetizer.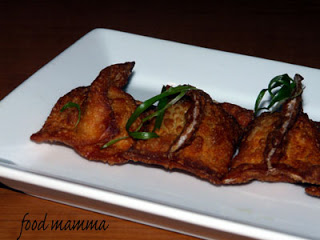 One thing that stood out in all the dishes was the amount of flavour! Great food and great service – we will definitely be back to try out the rest of the menu.