The end of August was spent in the Okanogan. Our week in Kelowna included quality family time and enjoying the sun, sand and water. What really excited me was having a working oven for a week! I've been a little lost with mine still not working, and I've been missing baking with Q.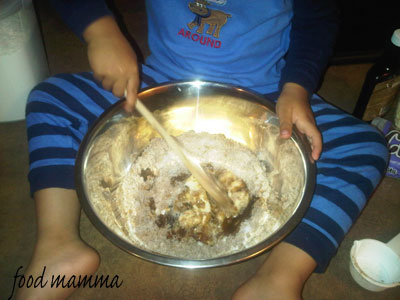 I had most of the ingredients with me, but no baking soda or a mixer. I made a few changes and within twenty minutes, we were eating warm cookies with cold milk. The cookies were also great later in the day when we sandwiched some vanilla ice cream between them.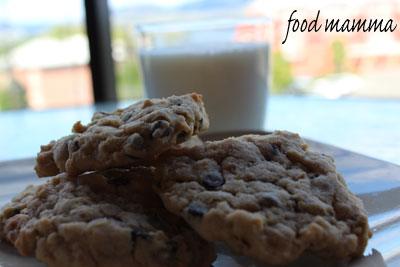 Chocolate Chip Cookies
3/4 cup sugar
3/4 cup brown sugar
1 stick butter, softened
2 large eggs
1 tsp vanilla extract
2 tsp baking powder
2 1/4 cups flour
2 cups semi-sweet chocolate chips
Preheat the oven to 375°.
Combine the sugars and softened butter. Once combined, add the eggs, one at a time. Add vanilla. In a separate bowl, combine the dry ingredients and add to the wet mixture. Mix until completely blended. Add the chocolate chips. Drop dough on a greased cookie sheet.
Bake at 375 degrees for 10-12 minutes. Makes 3 dozen cookies.