Funky Monkey Snacks has graciously donated a 7 flavour sampler pack of their fruit snacks.
Funky Monkey Snacks are real fruit snacks,
made using a freeze-drying process that creates Fruit That
Crunches while retaining nearly all of the fruit's natural goodness.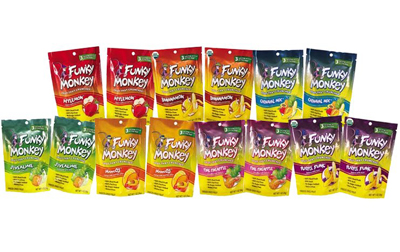 On May 1st at 9 am MST Funky Monkey Snacks
will be hosting a twitter chat. Questions can be asked
to @funkymonkeysnck and the hashtag for the twitter chat
will be #funkychat.
Contest closes at midnight on May 2nd.
a Rafflecopter giveaway
<a href="http://rafl.es/enable-js">You need javascript enabled to see this giveaway</a>.