We've been wanting to go to Mucho Burrito for a while and this busy Monday was the perfect chance to grab some quick takeout. It was a long drive home having to smell all that Mexican yumminess.
The favourite of the night was definitely the nachos. We chose beef to top the nachos and the shredded marinated meat was packed with flavour. Q couldn't get enough of the chips that were topped with the queso cheese, shredded cheese, the beef and salsa.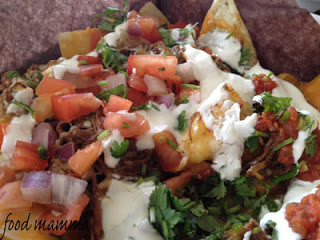 We also tried the chicken quesadillas. Stuffed inside a tortilla were sauteed peppers and onions and cheese. I was surprised by the bold flavours of the grilled chicken. Sometimes, the chicken can get lost in a quesadilla but this one really stood out.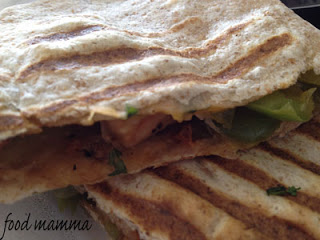 We also had the soft fish tacos. We were given the option of a flour tortilla or a corn tortilla. I was really impressed with the fish which was a pan seared tilapia with a herb crust. The fish tasted fresh and the guacamole that we added to the taco was nice and creamy.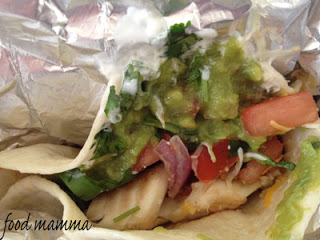 It's always a good thing when Q just gobbles up his food. We were thrilled at how he devoured the nachos and the meat and veggies that were topping it. I can't wait to go back for more!