It is so easy to get lost on Pinterest and be inspired by all the recipes on there. Always looking for ways to incorporate more vegetables into our diets and making substitutions for the foods we should be avoiding, I was happy to see so many recipes for mashed cauliflower.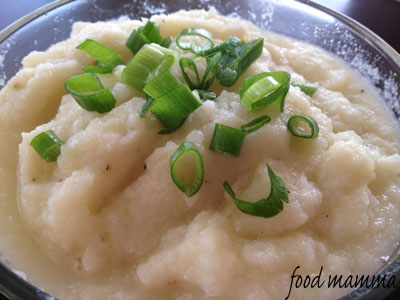 I was surprised by how much it resembled mashed potatoes without all those unnecessary carbs. Smooth and creamy, it went great with our barbecued kebabs and we didn't even miss the potatoes!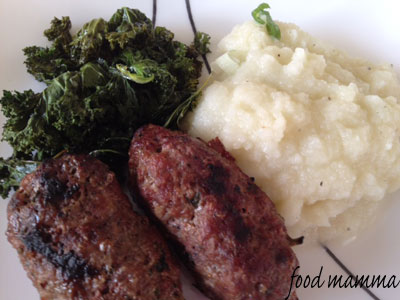 Garlic Mashed Cauliflower
1 medium cauliflower, cut into pieces
1 TB olive oil
2 garlic cloves, minced
1/4 cup reserved cauliflower liquid (or milk or buttermilk)
Boil the cauliflower in boiling water until cooked, about ten minutes. Reserve 1/4 cup of the liquid and drain the cauliflower. Put in a food processor with garlic and olive oil. With the processor running, add liquid until you get your desired consistency. Top with green onions or chives.