A couple of weeks ago, we checked out the Rocky Mountain Wine and Food Festival. Among all the tables sampling various wines and amazing food, there was the Oliv Tasting Room, giving tasters of balsamic vinegar and olive oil. The balsamic vinegar that I tried was thick and syrupy, like it had been reducing on the stove for a while. It was amazing!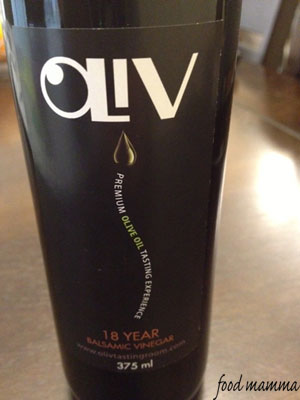 In the few minutes we spent with the owner, Isabeau, we learned all about their lovely oils made in South Africa on their farm and their amazing vinegars sourced directly from Italy. She also told us about the various ways olive oil is made and how theirs is a true olive oil, not altered with any chemicals. This means a healthier oil. The balsamic is also of high quality, and it was apparent with every taste.
In their two locations in Saskatchewan and one in Calgary (100-1130 Kensington Road N.W.) the Oliv Tasting Room has samplings, where you can go in and try out the 60+ flavours of oils and vinegars.
Since taking the balsamic vinegar home, we have tried it on everything – from sweet slow roasted tomatoes to crunchy kale chips. We even tried it on ice cream!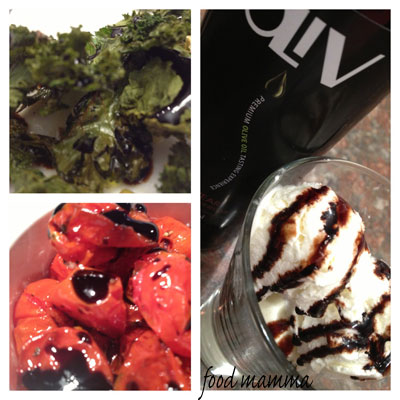 Want to try some for yourself? Write a comment either here or on Facebook, or send me a tweet. Contest closes on Monday, October 29th (hubby's birthday!) at noon. The winner will have to pick up their prize directly from the store, so Calgary and area only please. Good luck!