I can't believe it's already October! There is a chill in the air but it's hard to believe that summer is gone, especially when I see these little guys every day. I'm sure we won't be seeing them for much longer.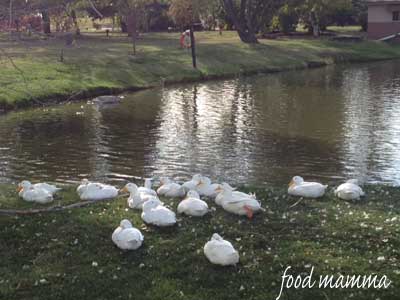 The best way to warm the house, I find, is by baking. This is one of my breads to make. It's super simple and is quite impressive to look at. My favourite is eating it warm with a pat of butter. Q likes it best when it's converted to rusk – sliced and baked again until it's nice and crisp and then dipped in milk or tea.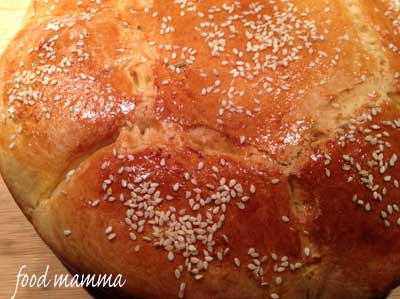 This is not your typical naan. This is more like a bread rather than the usual flatbread. You get the nice flower shape by dividing the dough into seven balls and placing it in a 10″ springform pan, letting the balls grow into each other before baking.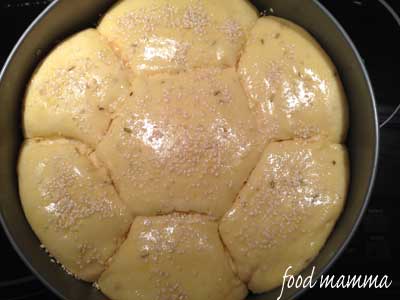 Sweet Naan Bread
Step One:
1/4 cup flour
1 1/2 tsp yeast
pinch salt
pinch sugar
1/2 cup warm water
Mix the above ingredients together and let it sit for ten minutes.
Step Two:
3 oz warm butter
3 1/2 cups flour
2 eggs
pinch of yellow food coloring
1/2 cup sugar
1 tsp fennel seeds
Up to 1 cup warm milk
Mix the first six ingredients in step two together and add the mixture from step one. Bind the dough together with milk until it comes together. Divide the dough into seven balls and arrange on a sprinform pan, being sure to leave enough room for it to grow. Let it rise in a warm place for four hours. Use an egg wash on top of the risen dough and sprinkle with sesame seeds. Bake at 350 degrees for 35 to 40 minutes.