We had a chance to get away and didn't hesitate for a second
about not spending the holidays at home.
The trip just meant that I had to be extra organized and get all our
holiday baking done early. It's always
fun to spoil our friends and neighbours with a box of goodies, and this year
was no exception.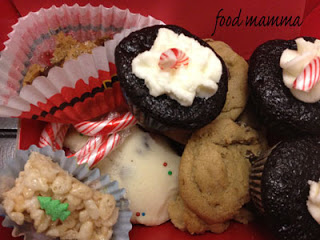 It was hard to decide what to put into this year's goodie
box but here is what I decided on. Click to find out recipes for these tasty treat!
Rice Krispie Squares