We were happy to find a few places open on Christmas Day in San Diego. To find breakfast, we walked along the marina and came upon Edgewater Grill. The menu outside tempted us in with smoked salmon bennies and crab omelets. When eating by the water, seafood just makes sense.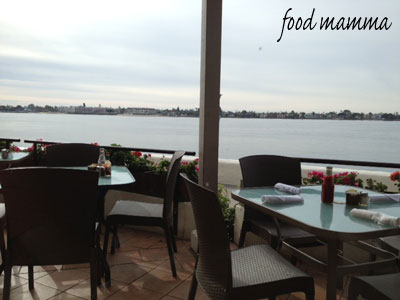 For maximum satisfaction, hubby and I ordered both and shared. The smoked salmon benedict had a good sized piece of salmon on an english muffin, topped with a perfectly poached egg, hollandaise sauce and capers. The salmon was perfect and I enjoyed the large chunks with my runny egg. The only disppointment was the hollandaise sauce which was too vinegary.
The crab and asparagus omelet was the real winner. The omelet enveloped fresh blue crab with stalks of asparagus and melted jack cheese. It was comfort and decadence all in one bite.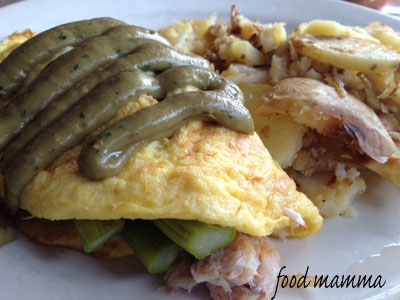 It was a good place to fill our bellies while enjoying the beautiful view.