There is more winning here with the Calgary Home and Garden Show! They have a fabulous gift basket containing items from a few of the businesses featured at the great event. Along with two tickets to the home show, this basket contains some great items, from amazing food & snacks to discounts on services.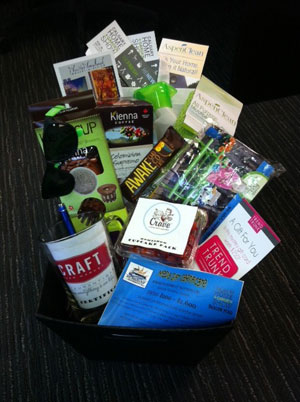 Items in this gift basket include:
Craft beer mug and gift certificate
Crave cupcakes gift card for cupcake pack
Trend Trunk gift card
$200-$2,600 discount off of Sunshine houseboat rentals depending on coupon #
Aspen Clean cleaning kit
Swimco sunglasses
Kienna coffee pods and adapter
Green kids crafts seed pod kit
Awake chocolate bar
Dominion Lending Centre Letter openers
Tums
Glad bags
15% off of Waite Woodbeck imagery and Design
Entering is easy! Contest closes on Wednesday at 12pm. Click here for another chance to win tickets.