Wow, it's been a crazy day! We started off our day at the Ismaili Stampede Breakfast. Hard to believe that this annual tradition is already in its 17th year! The crowd was addressed by Premier Redford, everyone's favourite Mayor and Commander Hadfield. I think everyone was excited to see a real life astronaut!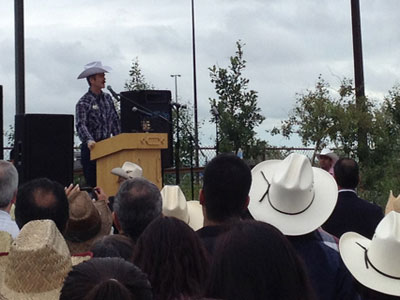 We were served up some good Stampede grub, pancakes, but also some eggs and bharazi, an East African dish.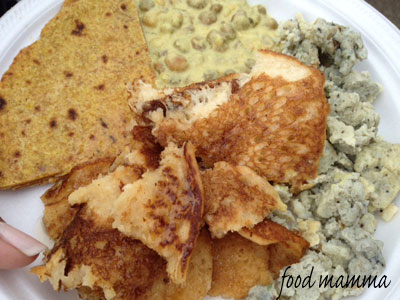 Although our week was just as crazy, we managed to squeeze in a movie. Q was so excited to see Despicable Me 2 and so we went with his cousins to the movies. How cute are those minions!
I love the movies! I always get some popcorn, because really, movies and popcorn go hand in hand. I always have so much leftover though and find myself snacking on it for days. While snacking on my salt and vinegar/white cheddar popcorn today, I was reminded of Julie's recipe for Sriracha Caramel Popcorn. Of course, I had to make some and I'm so glad I did. The hint of heat hit you after you got the bit of sweet. It was just the snack I was looking for. Check out the recipe here.