Today's my sister-in-law's birthday – Happy Birthday R!! As much as she didn't want to celebrate, we did convince her that cake was in order. Her cake of choice was one of my faves, red velvet. I decided to change up the frosting a little and use some of the great raspberries that we have been enjoying.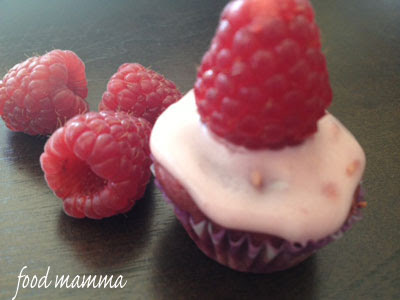 With the weather being nice and hot, and not really conducive to frosting, I kept the consistency perfect for spreading. For a stiffer icing that you can pipe, just add a little more icing sugar.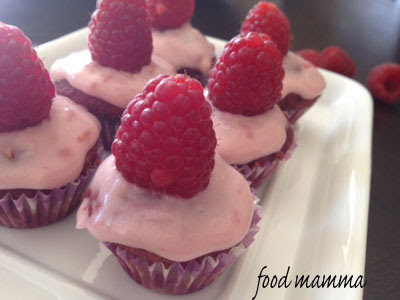 The icing was yummy and complemented the red velvet cupcakes perfectly. With lots leftover, it will be hard to not go dunking everything in it!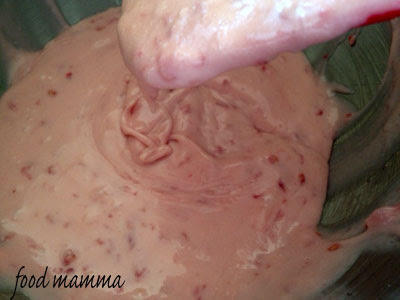 Raspberry Cream Cheese Frosting
1 block cream cheese
1/2 cup butter
1/2 cup raspberries, mashed with a fork
1 1/2 to 2 cups icing sugar
Cream the cream cheese and butter together until nice and smooth. Add the raspberries and mix again. With your mixer on, slowly incorporate the icing sugar until you reach the desired consistency.