I've been wanting to check out OEB Breakfast Co. for a while now and I finally got an opportunity a couple of weeks ago. I had attempted once before but the over one hour wait was not going to work for my little guy. This time, I met a friend early on a weekday and we were seated within a few minutes. Definitely the best time to go.
Opened almost four years ago, this cute little place is located conveniently on Edmonton Trail. The menu is extensive and it was so hard to decide what to have. I had heard many things about their Box'd breakfasts and thought I'd give one of those a try. I went with A-Lott A-Lox -poached eggs, herb potatoes, Quebec curds, cured salmon, fresh dill, Spanish capers, brown butter hollandaise – all served in a little takeout box.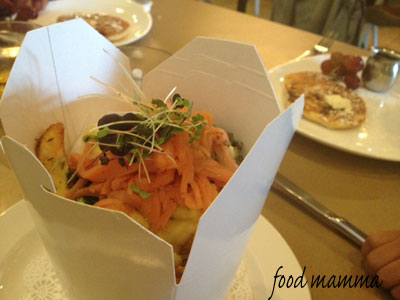 The food was so good! The eggs were cooked perfectly and the soft yolk oozed over the herb potatoes and cheese curds. The salmon was fresh and the hollandaise was perfect.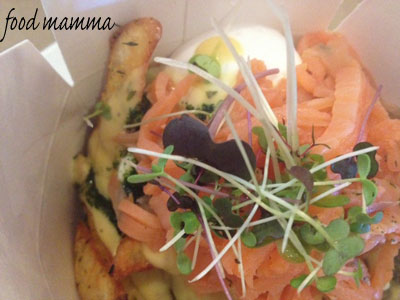 My friend had the vegetarian option and the eggs sprinkled with paprika and sitting on top of avocado and tomatoes looked so delicious.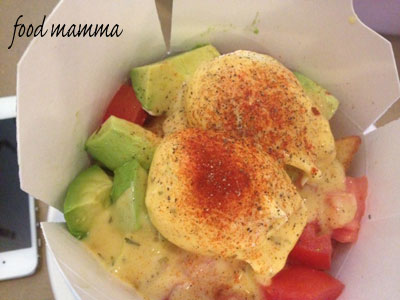 There are still so many menu items to try, I can't wait for my next visit. Breakfast anyone?