I have a new favourite pasta sauce / dressing! After seeing so many people post pictures of the avocado pasta on Instagram, I decided that it was something I needed to try. I know the recipe is in Angela Liddon's new "Oh She Glows" cookbook but I was so happy that I was able to find it on her blog.
With lemon, garlic and basil incorporated into the creaminess of the avocado, it is perfect on pasta – so fresh and flavourful! I find it also goes great with salad, brightening things up immensely.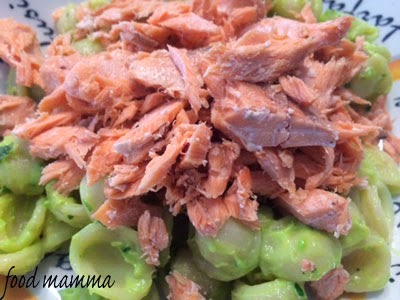 The sauce comes together easily in a food processor and was so simple to make. Q took charge of this one, tossing things in. He loved it so much, he licked the processor bowl! We threw the sauce with orecchiette and topped it with roasted salmon. Just thinking about that satisfying meal makes me hungry.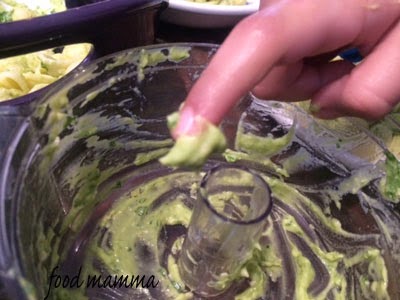 Avocado Pasta
From Oh She Glows
1 medium sized ripe avocado, pitted
1/2 lemon, juiced
1 – 3 garlic cloves
1/2 tsp salt
1/4 cup fresh basil
2 TB extra virgin olive oil
Place the garlic cloves, lemon juice, and olive oil into a food processor. Process until smooth. Add the avocado, basil and salt. Process until smooth and creamy. Pour sauce onto pasta and toss until fully combined. Serve immediately.