I had been meaning to check out
The Point
for a while. I finally made it over for breakfast a few weeks ago, while Q was at school. My friends and I met around 10 and it was practically empty, something sure to change as the golf season gets busier.
Baby cuddles were had while we perused the one page menu. There were lots of options and something to please everyone.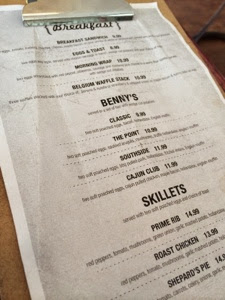 The Benny's were calling my name and I ended up ordering "The Point". Arugula, mushrooms, truffle hollandaise, yum! These were nestled on top of a toasted English muffin with hints of garlic and topped with some soft poached eggs. The Benny's were served with wedge cut potatoes, crisp and tasty. This was such a delicious meal, I didn't want it to end!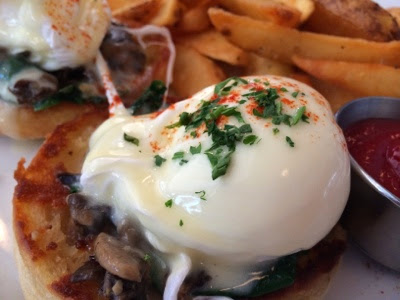 It's nice having a great breakfast option around the corner from home, with a great view to boot! Looking forward to going back and trying some of the other offerings. Who am I kidding? I'm definitely going back for the eggs benedict!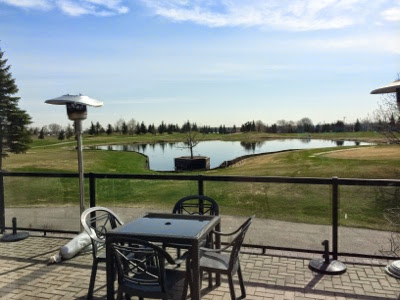 }