I'm excited to once again be participating in the Great Cream Challenge. This month's challenge was chilled soup, perfect for the hot weather we have been having!
I wanted to make something that even a five year old would love. Q has been a big fan of roasted red pepper soup since he was little and this variation with tomatoes was a hit.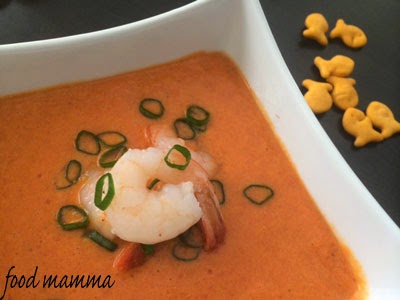 I'd love your votes! You could even win a stainless steel cookware set! Thanks for your support.