Last month, I had the opportunity to participate in Edo Japan's first Sushi Rolling Competition. I was up against some fierce competitors:
Pierre Lamielle
Vincci Tsui
Katrina Brady
Elizabeth Booth
Bonnie Huang
Ryan Massel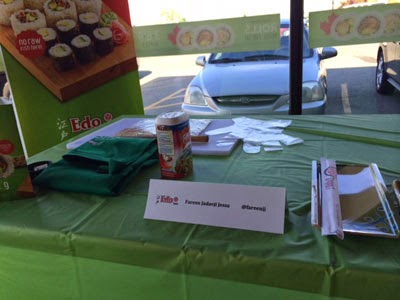 The competition was simple. We had twenty minutes to create a sushi roll and we were judged on presentation, creative content and taste.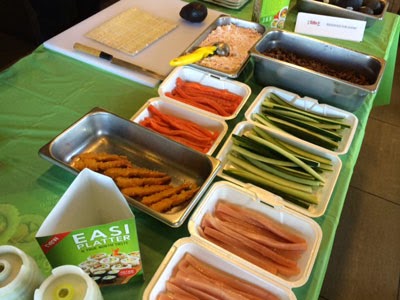 My entry was "Land and Sea – The Ultimate Surf and Turf". Lobster along with shrimp tempura and a spicy sauce were rolled and topped with Sukiyaki beef, Edo's signature teriyaki sauce and crunchy fried onions. This came a close second to Bonnie's beautiful creation which was topped with blow-torched salmon! Check out pictures from the event here.
Congrats to Bonnie for winning the coveted prize of Edo for a year!