Nothing says the holidays like a big turkey dinner with friends and family. This year, thanks to Echelon Foods, our family dinner consisted of the mother of all turkeys, a turducken!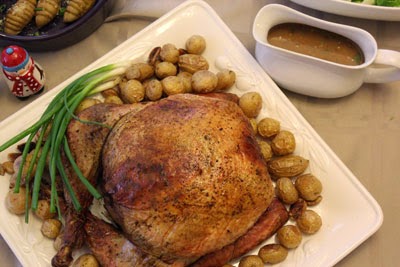 A turducken is a turkey stuffed with a chicken, stuffed with a duck and then stuffed with stuffing. They have one with a chicken and apple stuffing so this non-pork eating girl was happy to finally try one!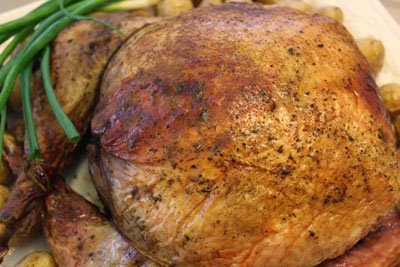 Although it was available in some local stores, I was happy to have been able to order the turducken from Costco. Online shopping is the best!
Cooking a turducken can't get any easier! You take it out of the wrapper and stick it in the oven. It's already seasoned and tied, all ready to go!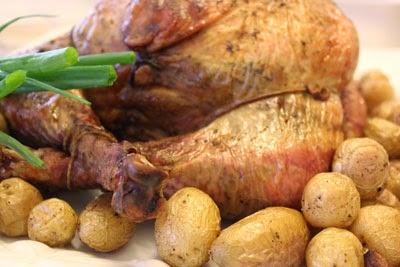 As the turducken cooked, the house was filled with an amazing aroma, getting us hungry by the second. Dinner did not disappoint! It was juicy and tasty and was a hit with everyone – even the picky eaters! The juices contributed to a fantastic tasting gravy.
We left the table with full bellies, all of us ready for a nap!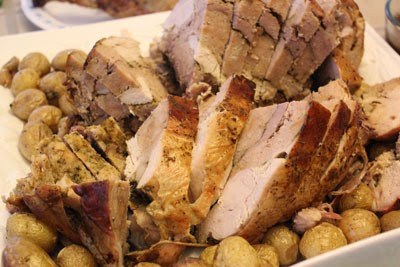 Echelon Foods provided me with a turducken to try. All opinions are my own.