It's become tradition that I make hubby a sweet treat for Valentine's Day every year. I just think it's a fun holiday, nothing to spend too much money on. Just some thought and effort and of course some love.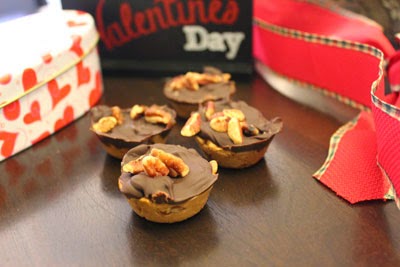 Hubby discovered his treat early so I guess I can share it with you just in time for Valentine's Day. This year, I decided on Pecan Roca. I made them in mini muffin tins, thinking it was probably better for portion control (for me, not him)! This recipe made 24 chocolates.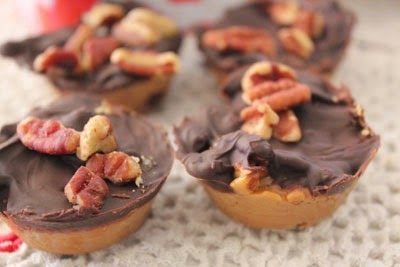 The resulting chocolates were heavenly. They had the candy crunch but were topped with chocolate, so it appeals to both candy lovers as well as chocolate lovers. So good!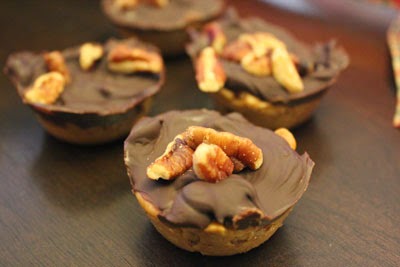 Pecan Roca


1 cup chopped pecans
1 cup brown sugar
1 cup butter
1 cup chocolate chips
Spray a mini muffin tin with oil and keep aside. In a pan, combine sugar and butter and let it cook over medium heat. Using a candy thermometer, cook the mixture until it get to about 280 degrees F. Remove from the heat and add 3/4 of the pecans, stirring until incorporated. Quickly spoon the mixture into the muffin tins. Top each candy with chocolate chips. After about a minute, take a spoon and smooth the melted chocolate. Sprinkle the remaining nuts on the chocolate. It's hard but it's best if you let these cool.