Hubby and I took a course last month at the Canada Beef Centre of
Excellence. We both knew we loved our beef but we wanted to know what
the different cuts were and how to prepare each cut. It was a fun day,
learning together and eating beef. We had a great day learning with Master Butcher Abe van Melle and Certified Chef de Cuisine Marty Carpenter.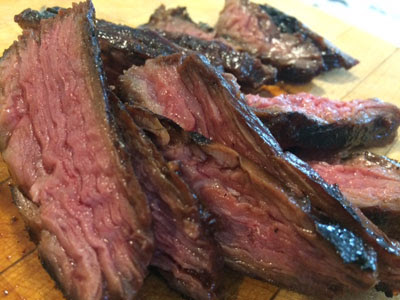 We ended up loving the skirt steak. Skirt steak is a long cut from the diaphragm muscle of the cow. This cut has an intense beefy flavour and is now one of our favourites.
It's a great steak to marinate for a couple of
hours and throw on the grill. We prepared some a couple of weeks ago and
loved it in this marinade I threw together. It was sweet and tart and
garlicky, a great combination.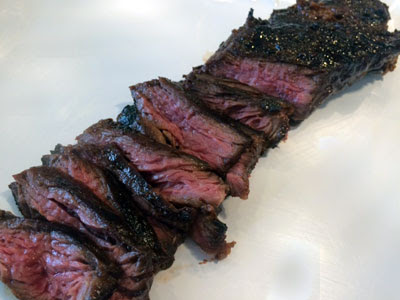 Skirt Steak Marinade


1/2 cup balsamic vinegar
1/4 cup olive oil
2 TB garlic, crushed
1 tsp cumin
1/4 cup brown sugar
Combine all the ingredients and pour into a large plastic zippered bag. Add the raw steak
to the bag and make sure it is fully coated in the marinade. Place in
the fridge for a couple of hours. Remove from the fridge half an hour
before you want to grill.