Our smoothie kick continues! Q loves the combination of strawberries and bananas so that's the flavours we went with today. I added a clementine for some citrus zing and added milk and yogurt to make this creamy concoction.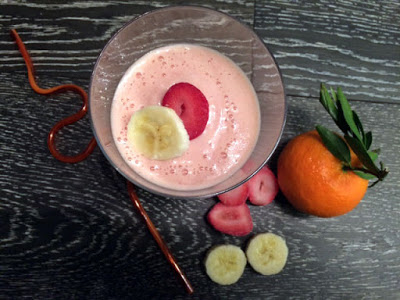 For some more smoothie inspiration, check out this board on Pinterest.
Banana, Strawberry and Clementine Smoothie
1 banana
1/2 cup strawberries
1 clementine
1/2 cup yogurt
1 cup milk
1/2 cup ice
Blend and enjoy!