Here's a fun way to decorate cupcakes for Easter using everyone's favourite Easter candy – Mini Eggs and Peeps!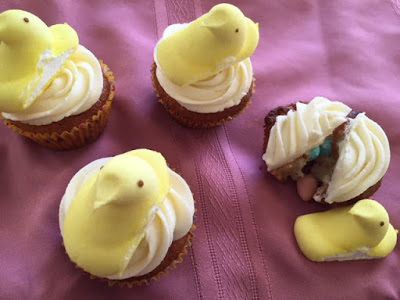 Make your favourite cupcake recipe. Cut a little piece off the top and stuff the cupcake with as many mini eggs as you want. Place the cut piece back in. Ice the cupcake and top with a marshmallow peep.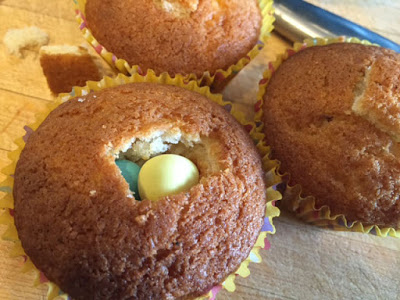 Kids of all ages will be thrilled with the surprise in the centre.