Celebrate Easter with these Mini Egg Chocolate Covered Strawberries. Colourful and fun, just in time for Spring.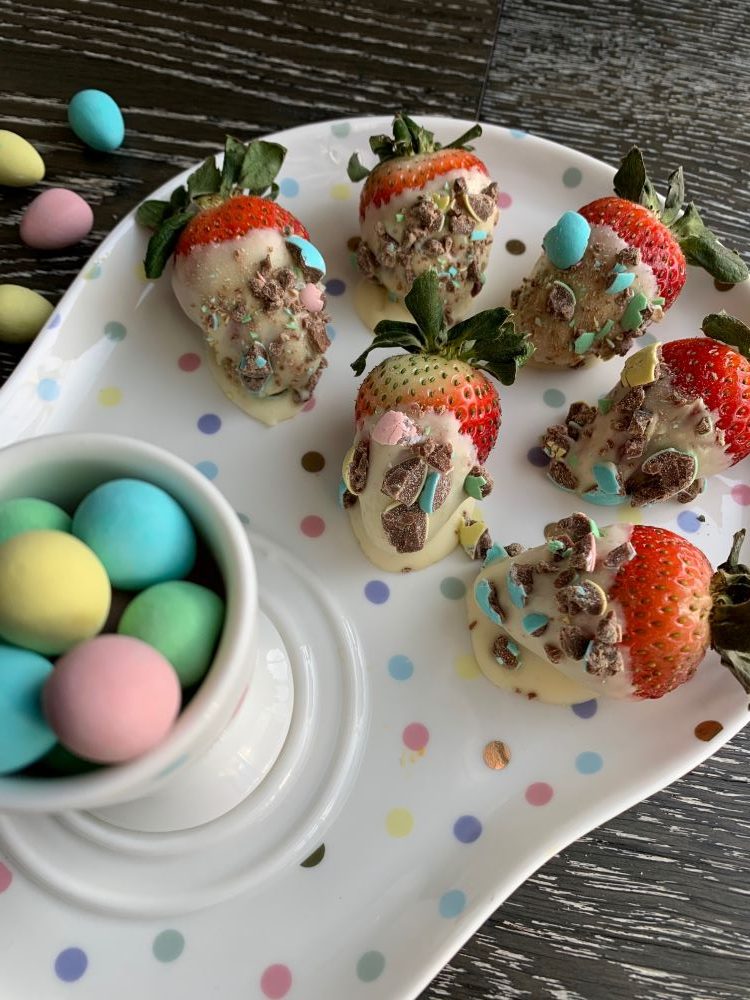 How do you know Easter is around the corner? Mini Eggs! Those purple bags of candy coated pastel coloured eggs are everyone's favourite. Chocolate covered strawberries are another favourite though so a marriage was in order – Mini Egg Chocolate Covered Strawberries .
I thought these little goodies would make the perfect sprinkles on chocolate covered strawberries. With only 3 ingredients, they are super easy to put together and would make a great addition to any Easter gathering.
I just melt the chocolate in the microwave. Use a glass bowl and microwave in 30 second increments. After each time, give a little stir until its all melted.
One key thing with the strawberries is make sure they are clean and dry. If they are even a little wet, the chocolate won't stay on. I always do this step a while before I want them in for a chocolate dip.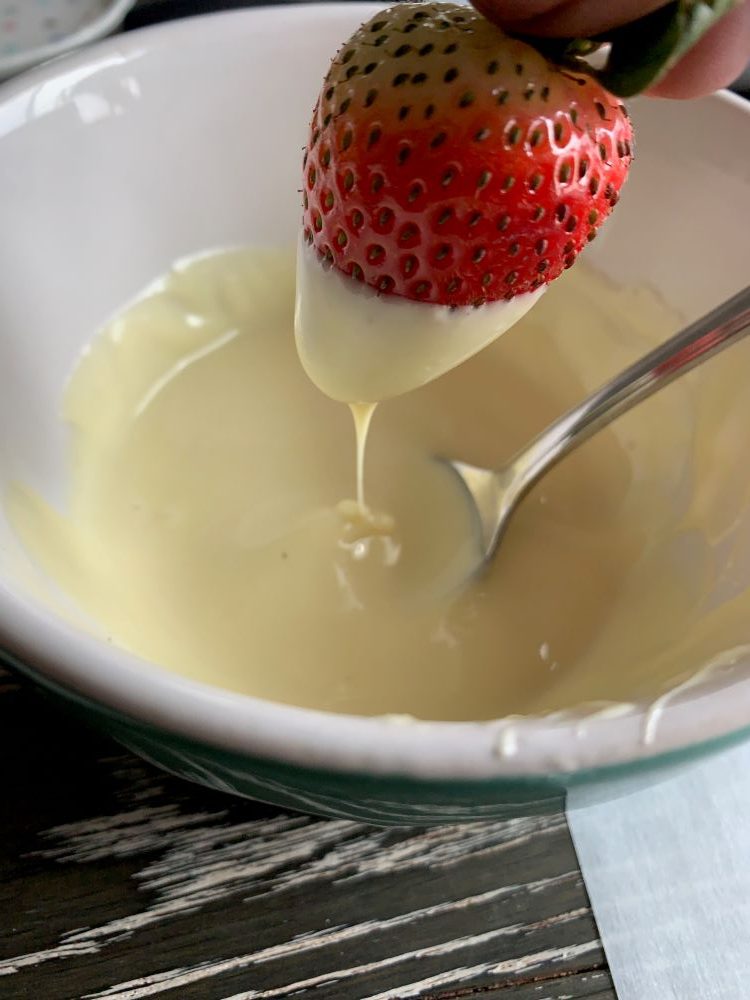 For the mini eggs, just place them in a plastic bag and give a little whack or roll with the rolling pin. A great stress reliever, that's for sure!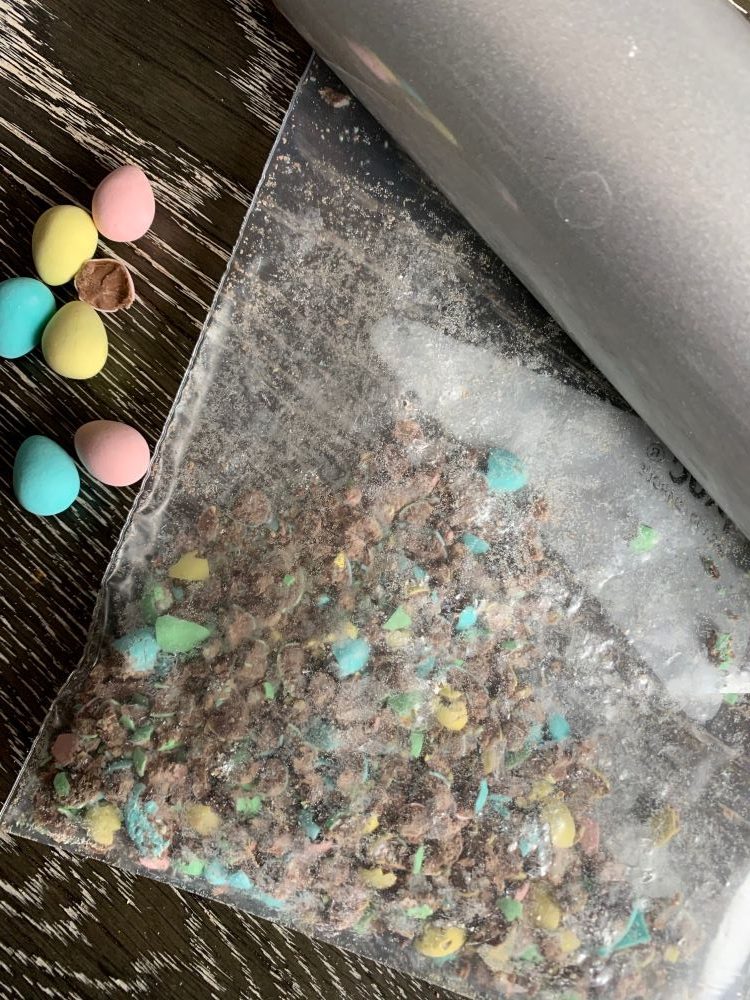 The crushed eggs can be sprinkled right on top of the dipped berries. If you have some larger chunks like I had, just press them into the chocolate.
Want to get the kids involved? They are always thrilled to dip the berries into the chocolate or even sprinkling the candy. Be warned though, there may be a few eggs missing in the process.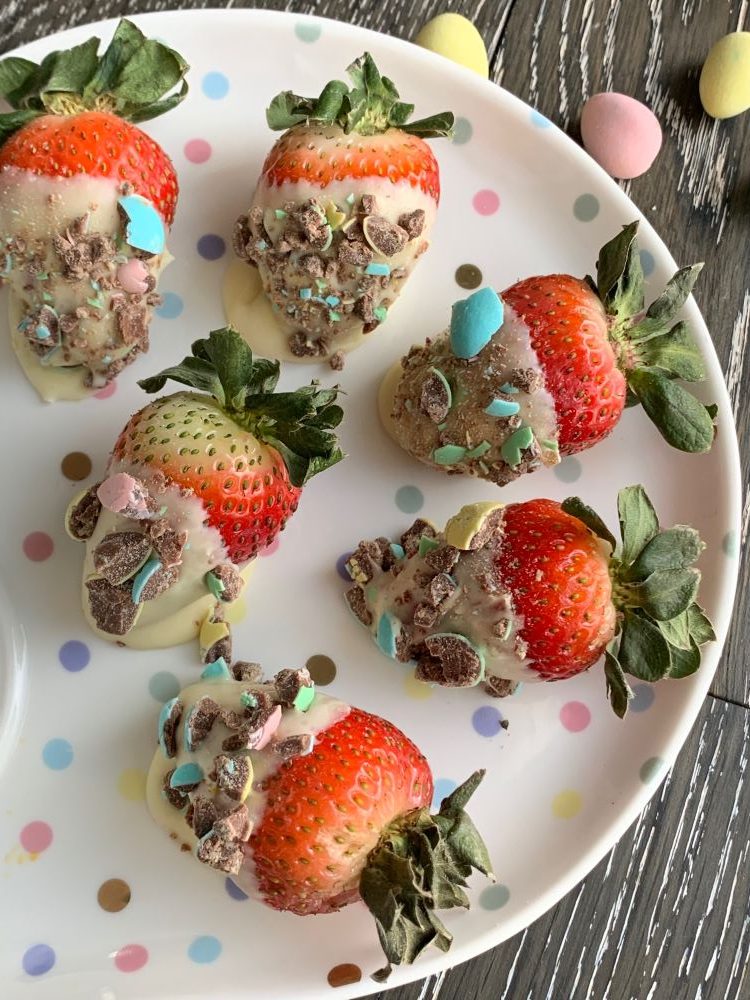 Mini Egg Chocolate Covered Strawberries
Ingredients
20 strawberries
1/2 cup white chocolate chips
1/4 mini eggs
Instructions
Wash and dry the strawberries.
Place chocolate chips in a microwaveable bowl.
Microwave in 30 second increments, mixing after each 30 seconds until the chocolate is melted.
In a plastic bag, add the mini eggs and crush them with a rolling pin.
Dip each strawberry into the chocolate and place on parchment.
Sprinkle with the crushed mini eggs after 1 minute. Larger pieces may have to be pressed in.
Let cool before enjoying.
7.8.1.2
115
https://foodmamma.com/2020/03/mini-egg-chocolate-covered-strawberries/
Looking for more Easter recipes?
Pin!