Easter cupcakes are the perfect dessert for your holiday feast or for your dessert table.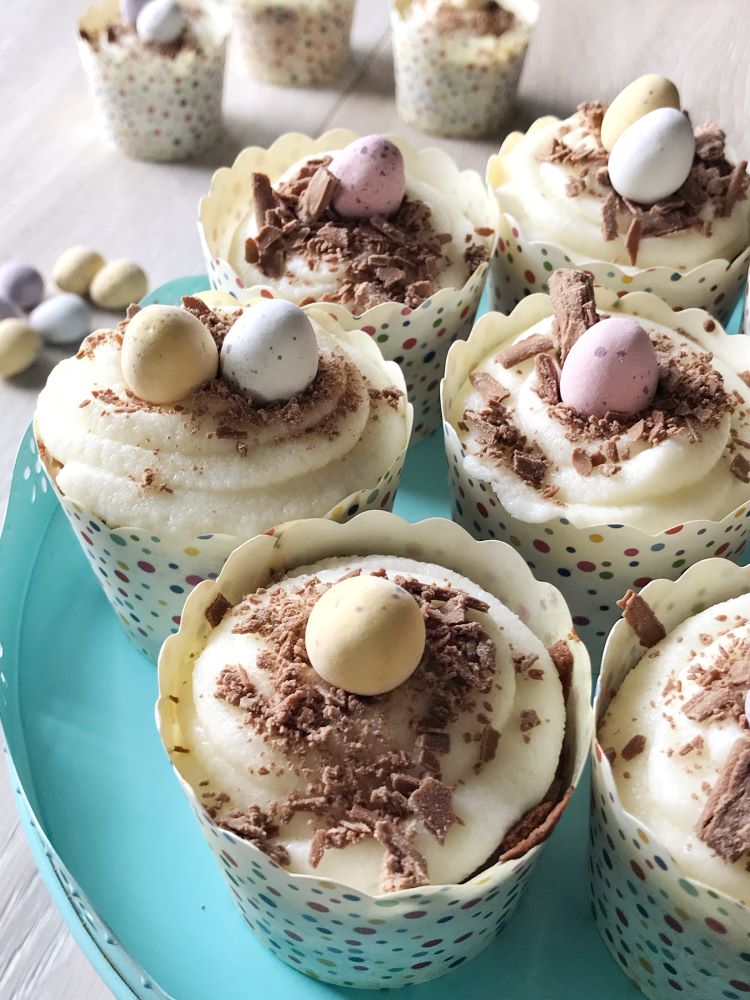 Looking for an easy dessert for Easter? Dress up your favorite cupcakes easily to celebrate the season.
I made my favourite cupcakes using this recipe. If you can find some Easter themed liners or pastel coloured ones, they are perfect!
I then whipped up a batch of buttercream. No need to be fancy. Just put the icing into a ziploc bag and cut off the end.
Grab a bar of Flake chocolate or use a solid bar and grate the chocolate. This makes the perfect "nest" which can then be filled with candy coated chocolate eggs. Easy peasy!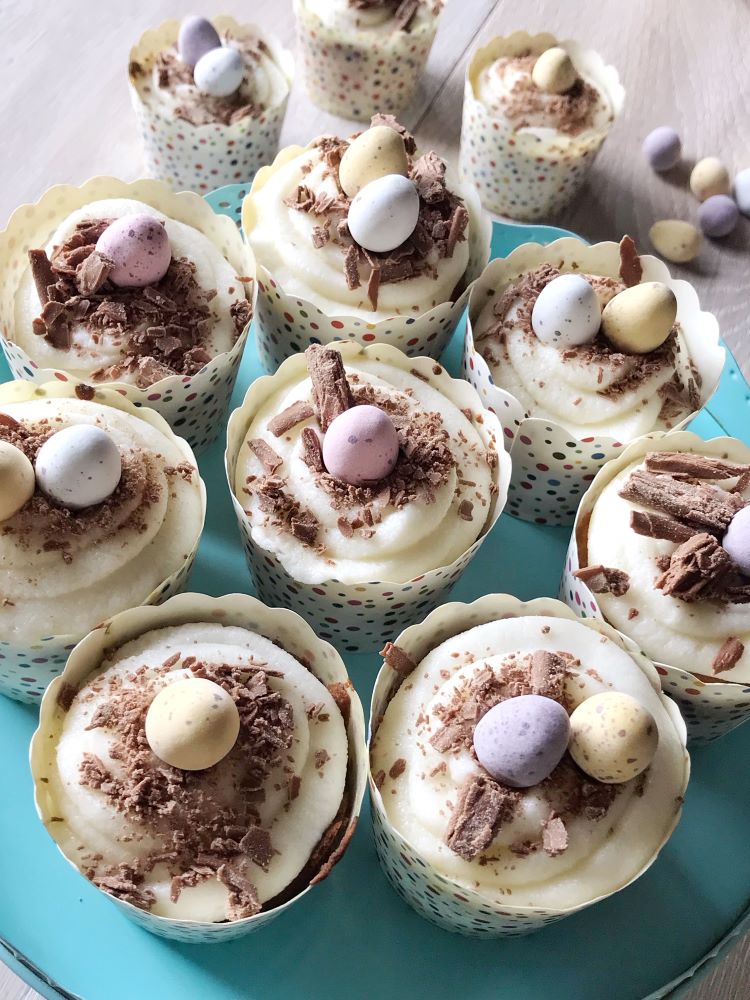 Pin Me!