My father-in-law celebrated his birthday on the weekend, and we definitely needed a cake to cut and enjoy. My FIL has two favourites – the tres leches and just plain cake. Since we had the tres leches last month for my MIL's birthday, I opted for the plain cake.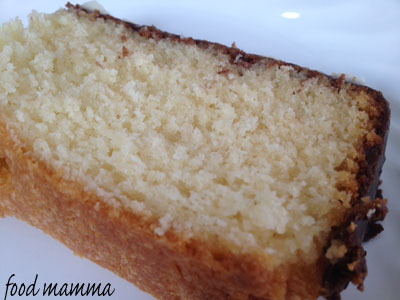 This plain and simple cake is one of my favourites as well. It is moist and buttery and is so comforting dipped in a cup of tea. Since we were celebrating a birthday, I added some icing to make it more festive. With or without icing, it's always well received.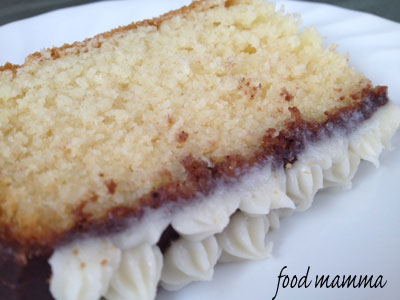 Sour Cream Cake
1 cup butter
1 1/4 cup sugar
1 tsp vanilla
2 eggs
1 cup sour cream
2 cups flour
1/2 tsp baking soda
1 tsp salt
1 1/2 tsp baking powder
Combine the butter and sugar and beat for a couple of minutes. Add the vanilla and eggs until incorporated. Add the sour cream.
In a separate bowl, combine the dry ingredients and add to the butter and margarine mixture. Put batter in a greased pan and bake at 350 degrees for 1 hour.