These Gulab Jaman cupcakes are perfect for celebrating! Moist cupcakes topped with buttercream and one little sweet treat.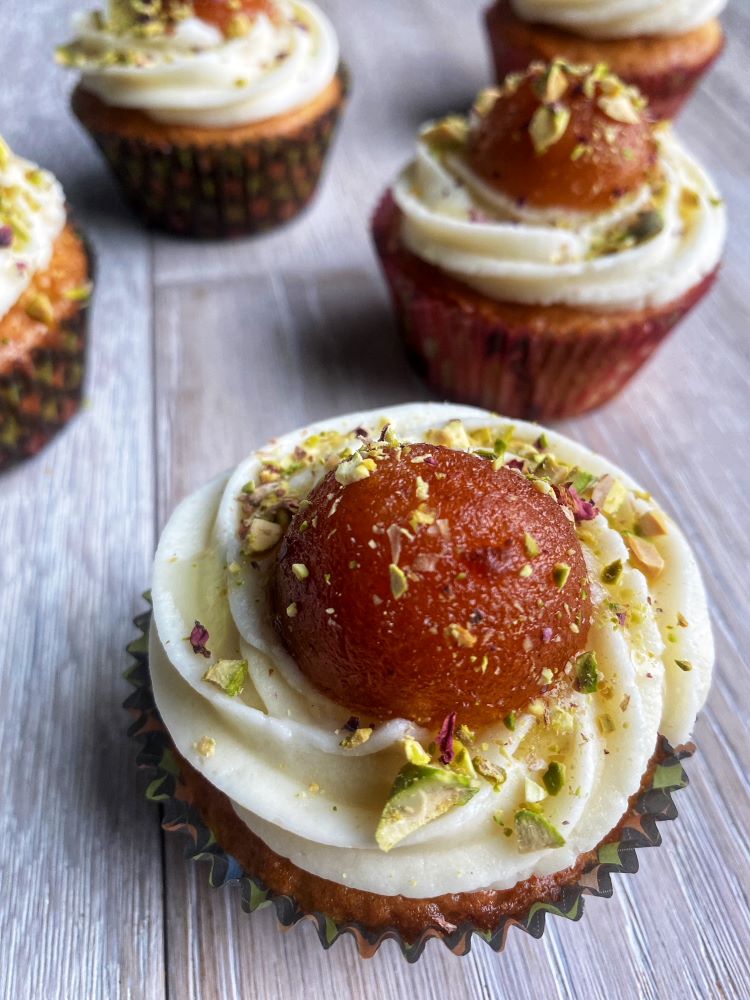 Eid Mubarak! Hope that everyone celebrating today has a great Eid. Another Covid Eid requires something special and delicious and these little cupcakes fit the bill.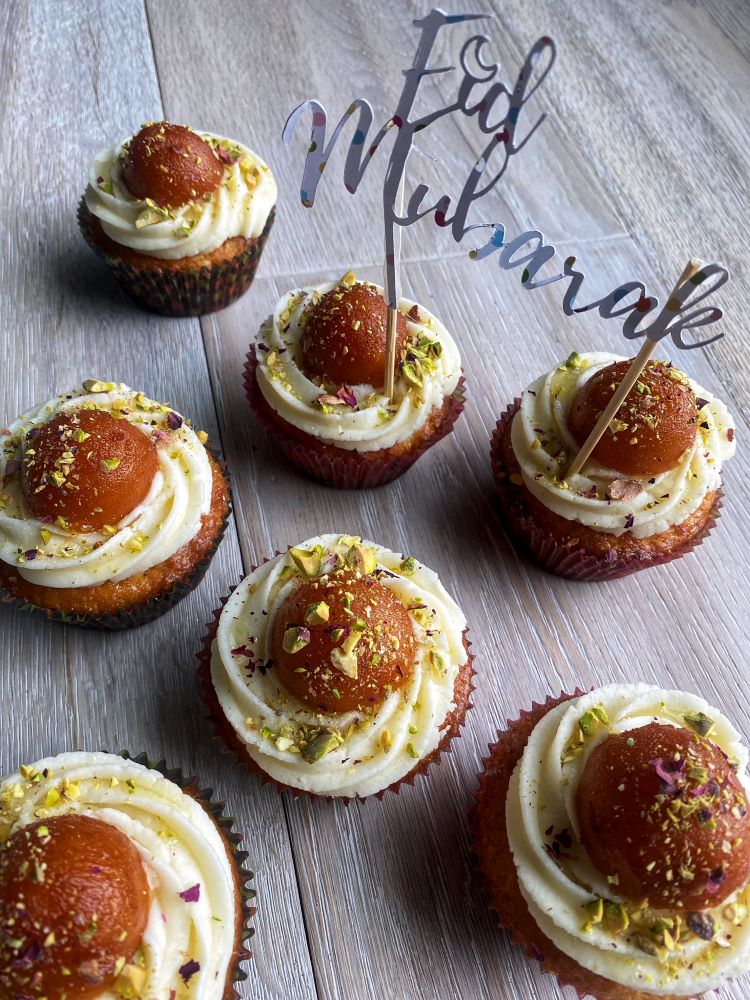 I've been wanting to pair cake with gulab jaman for a while. Eid seemed like the perfect day to serve these Gulab Jaman cupcakes. Lots of people bake the little ball right into the cake or cupcakes but I didn't want it to get lost in the cake. I wanted to let it shine on top.
I can't resist a plain cake so I used that as the base of the cupcake. This is my go-to recipe for everything. It was the perfect pairing to go with the sweet ball of gulab jaman that it is topped with. Buttercream icing seemed like the clear winner to top the cake and hold the gulab jaman. Buttercream icing is my favourite, I could eat it by the spoonful.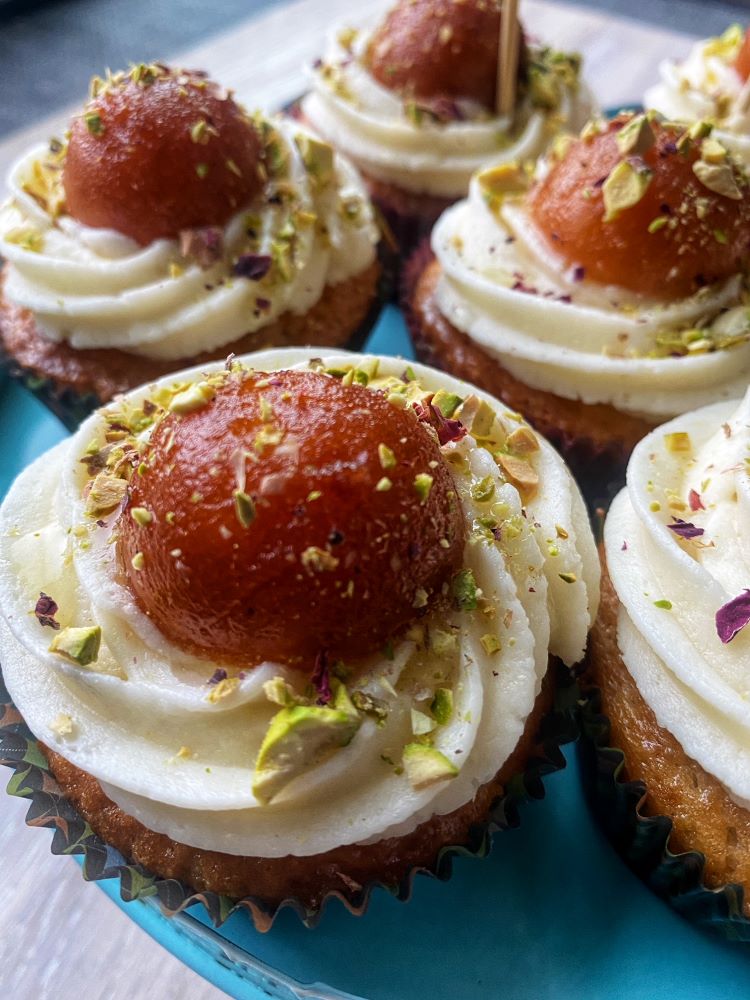 In the name of keeping things easy, I opted to not make the gulab jaman myself but rather to use store bought (affiliate link). You can find this at most grocery stores. Another option is to order from your favourite Indian restaurant. You don't need that many since each ball is cut in half. The syrup from the dessert is used as a garnish to top the cupcakes. Pistachios and rose petals are also perfect for decorating the little cakes.
These are super easy and impressive and taste delish!
Ingredients
1 cup butter
1 1/4 cup sugar
1 tsp vanilla
2 eggs
1 cup sour cream
2 cups flour
1/2 tsp baking soda
1 1/2 tsp baking powder
Buttercream Icing
A tin of gulab jaman (or homemade or purchased from your favourite Indian restaurant)
Chopped pistachios and rose petals for garnish
Instructions
Combine the butter and sugar and beat for a couple of minutes.
Add the vanilla and eggs until incorporated.
Add the sour cream.
In a separate bowl, combine the dry ingredients and add to the butter and sugar mixture.
Put batter into muffin trays and bake at 350 degrees for 25 minutes or until a toothpick comes out clean.
Top each cupcake with a swirl of buttercream and half of one gulab jaman.
Garnish with the gulab jaman syrup, pistachios and rose petals.
7.8.1.2
171
https://foodmamma.com/2021/05/gulab-jaman-cupcakes/