A fun way to enjoy every kids favourite! These spaghetti monsters are made with noodles inserted into pieces of hot dogs and cooked in the Instant Pot.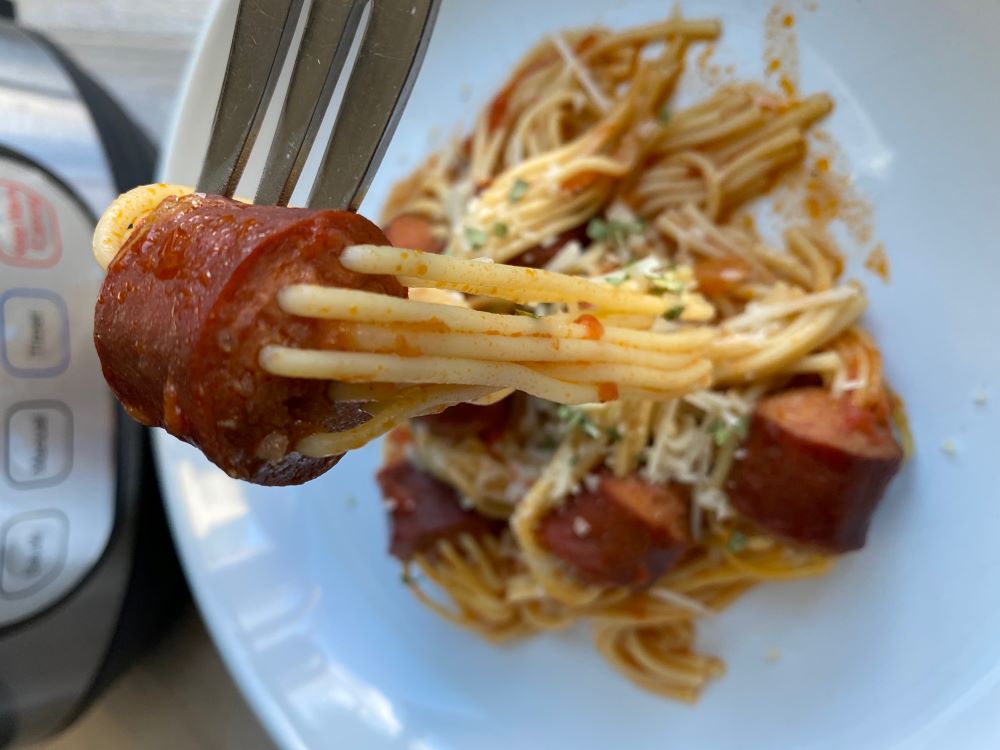 This is such a fun way to eat spaghetti and hot dogs! This recipe was mentioned on an Instant Pot forum on Facebook and we just had to try it right away. The kids loved it!
You basically need three things, four if you love cheese like us. Spaghetti, hot dogs and your favourite marinara sauce. Our go-to hot dogs are the all beef ones from Costco.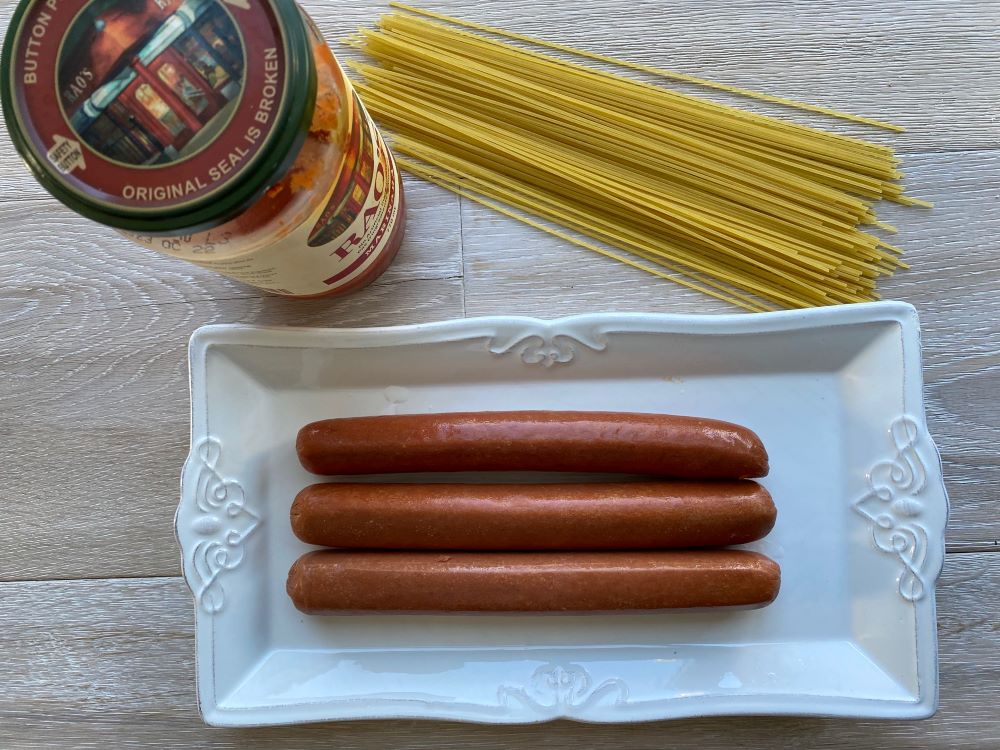 This is such a great dish to get the kids involved in. Cut the hot dogs into pieces and cut the spaghetti in half. The kids can insert the noodles into the meat – a good way to keep them busy. Also, who can resist making something called spaghetti monsters?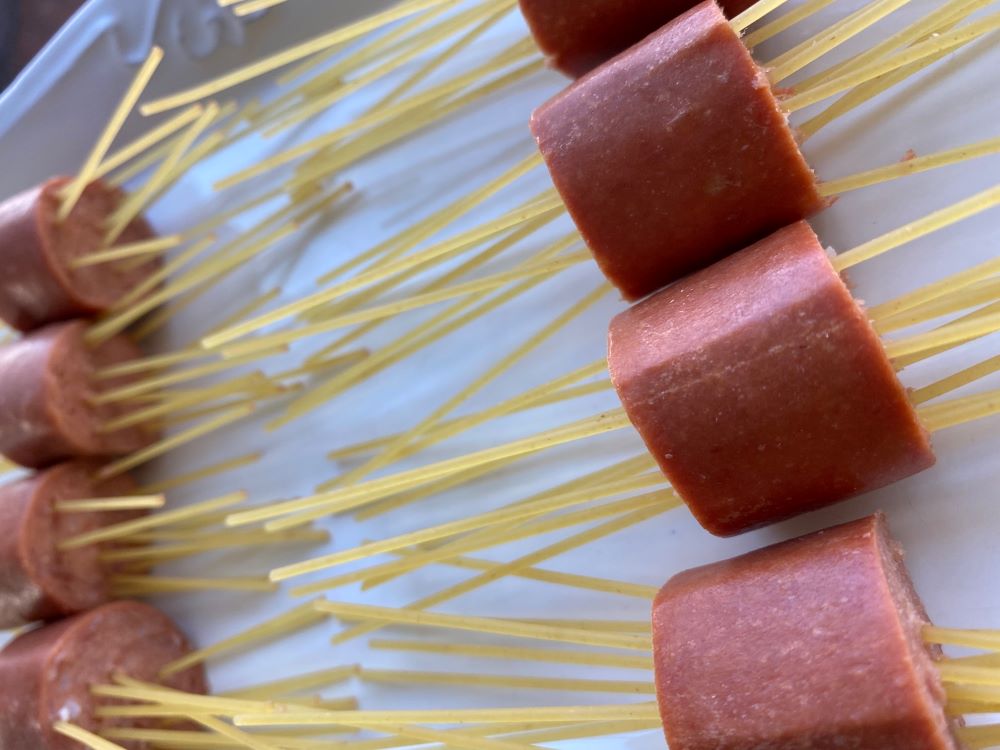 In your instant pot, add half a cup of water to the pot and add the hot dogs with noodles. Top these with your favourite marinara sauce. I always like things saucy but add to your preference. Set the Instant Pot onto Manual Pressure for 10 minutes and let it naturally release.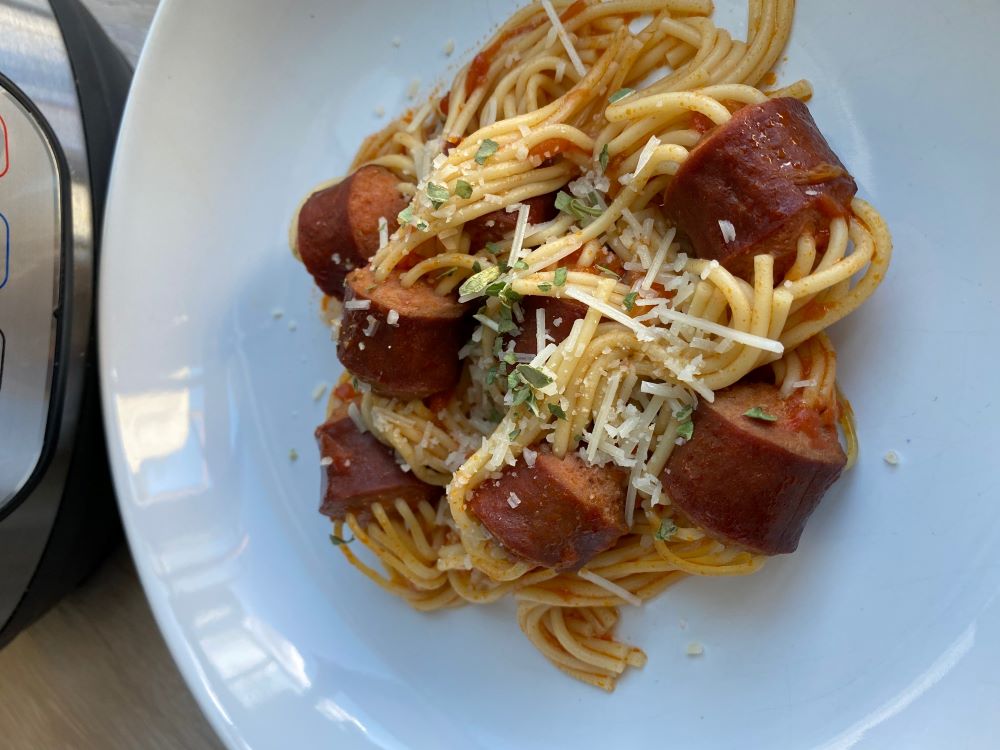 Top with cheese and parsley and enjoy!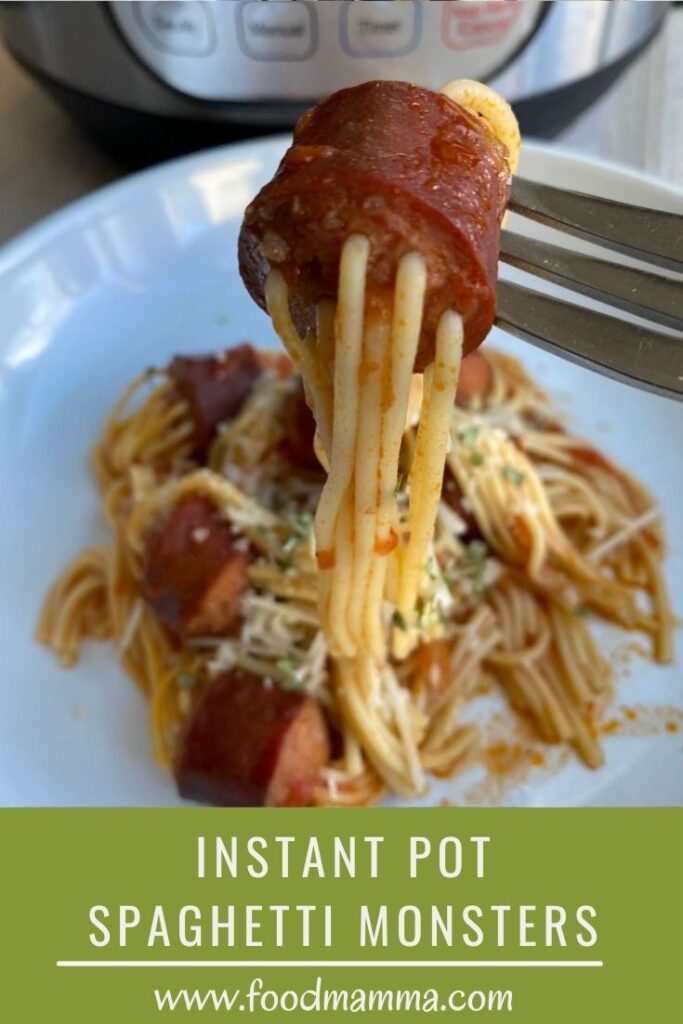 Find more Instant Pot recipes here.