BBQ season means grilling! From meat to veggies and even eggs, like these grilled portobello mushroom eggs.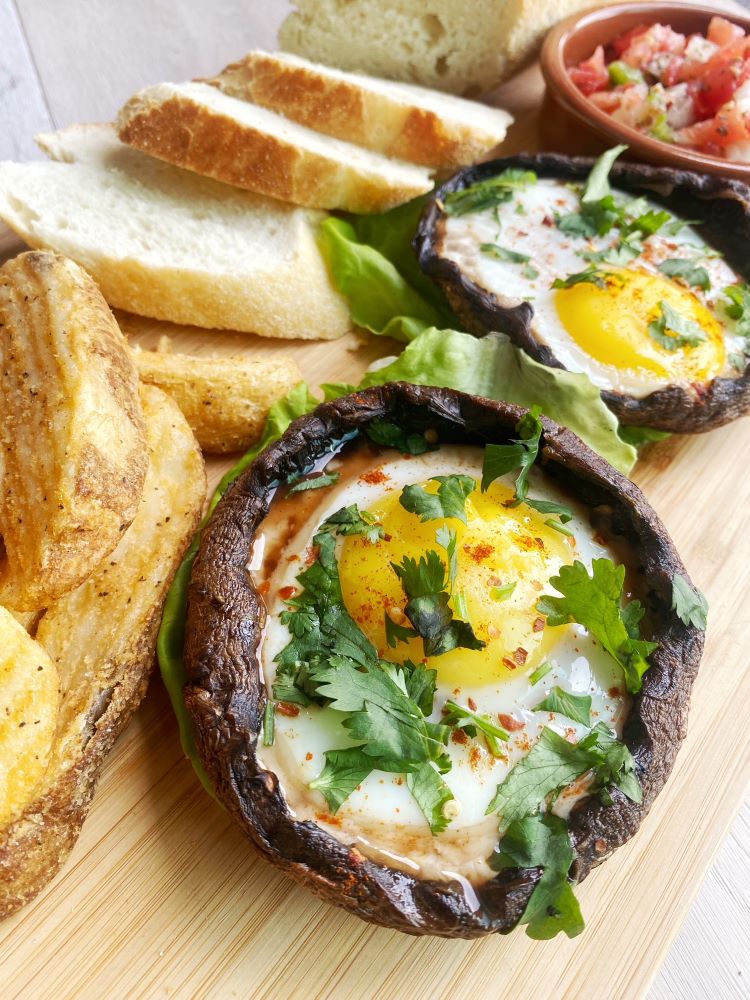 Disclaimer – Egg Farmers of Alberta have sponsored this post but all thoughts and opinions are my own.
Happy June! Time for great weather and sunshine which means we want to maximize our time outdoors. It's definitely BBQ season! During the summer months, we try and get as much cooked outside as we can.
For most, barbecues include things like burgers, hot dogs and steak. With the right vessel, eggs can be made on the grill as well. Portobello mushrooms make the perfect little cup to cook up some delicious eggs.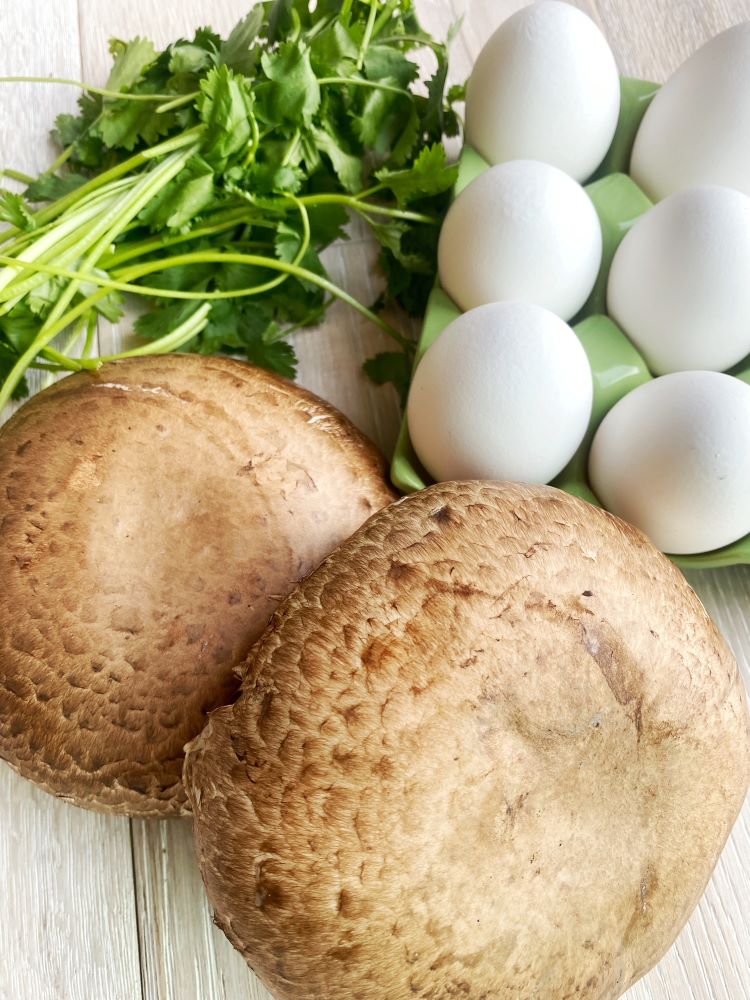 You really only need two ingredients for these Grilled Portobello Mushroom Eggs along with any garnishes you want to add – mushrooms and eggs.
Did you know?
Grade-A eggs have a clean and uncracked shell, a round and centered yolk, a firm white, and a small air cell. These eggs are sold at retail for all Canadians to enjoy. Look for the Canada Grade-A symbol on the packaging of eggs you buy, to ensure top quality! Eggs are not only an excellent source of high quality protein, but they also contain many vitamins and minerals, including iron, choline, folate, and Vitamins A, D, E and B12. They are also versatile and delicious which is why we enjoy them on the regular.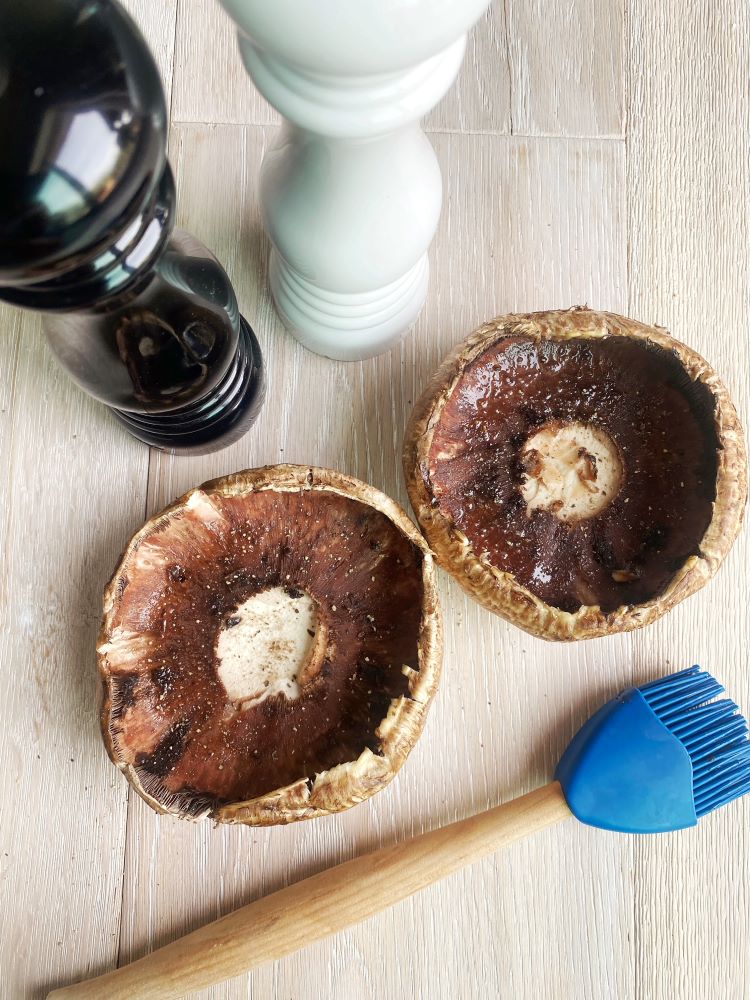 While this would make a delicious breakfast or brunch served alongside hashbrowns and fruit, we are huge fans of eggs any time of the day. This is perfect alongside some bruschetta or salad.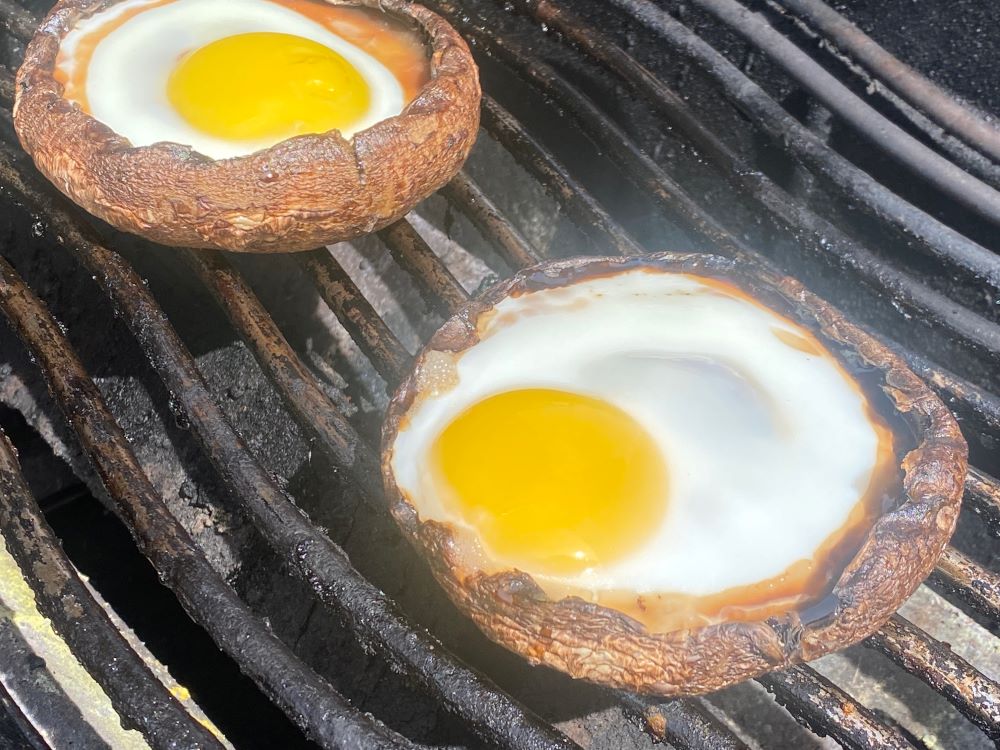 Just clean and season the portobello mushrooms and place on the grill. Cook one side, turn it over so that the cap side is on the grill and then fill the cavity with one egg, seasoning before closing the lid of the bbq. The closed bbq creates a convection, cooking the egg to perfection. Check every five minutes so that you cook your egg to your liking. The meaty mushroom with the delicate egg is a match made in heaven.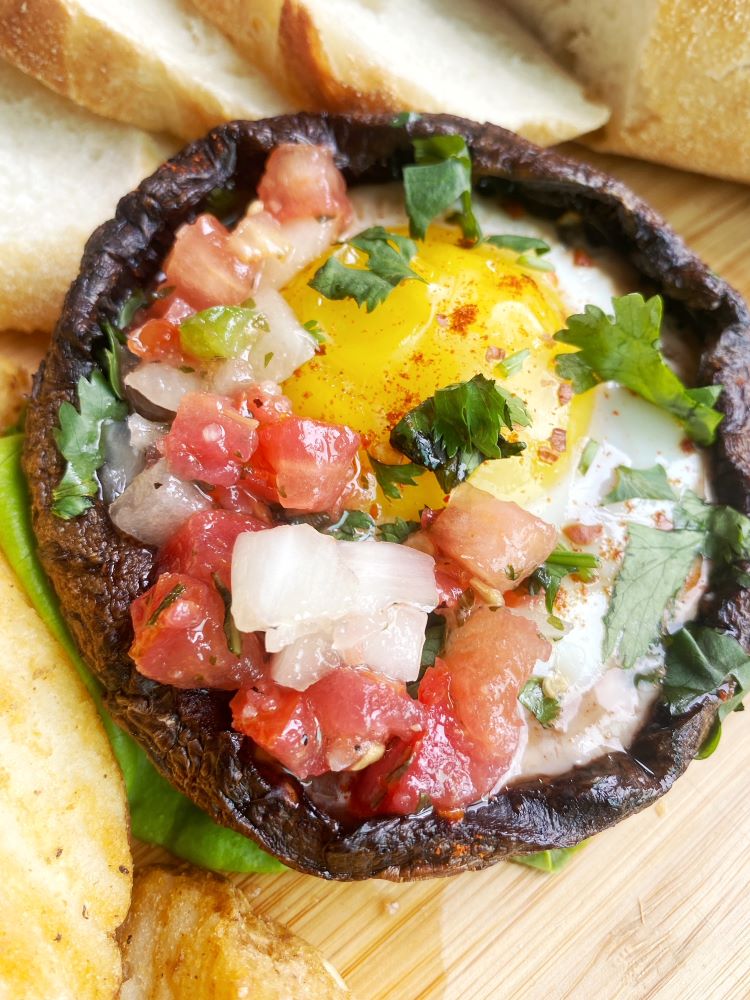 Alberta's egg farmers are proud to be able to provide their fellow Albertans with fresh, high-quality, nutritious and delicious, locally produced eggs and egg products. Alberta's egg farmers are dedicated to providing their birds with the highest quality of care possible, are committed to producing safe, fresh eggs, and farm the land using environmentally responsible practices, ensuring Alberta's egg industry will be sustainable for generations.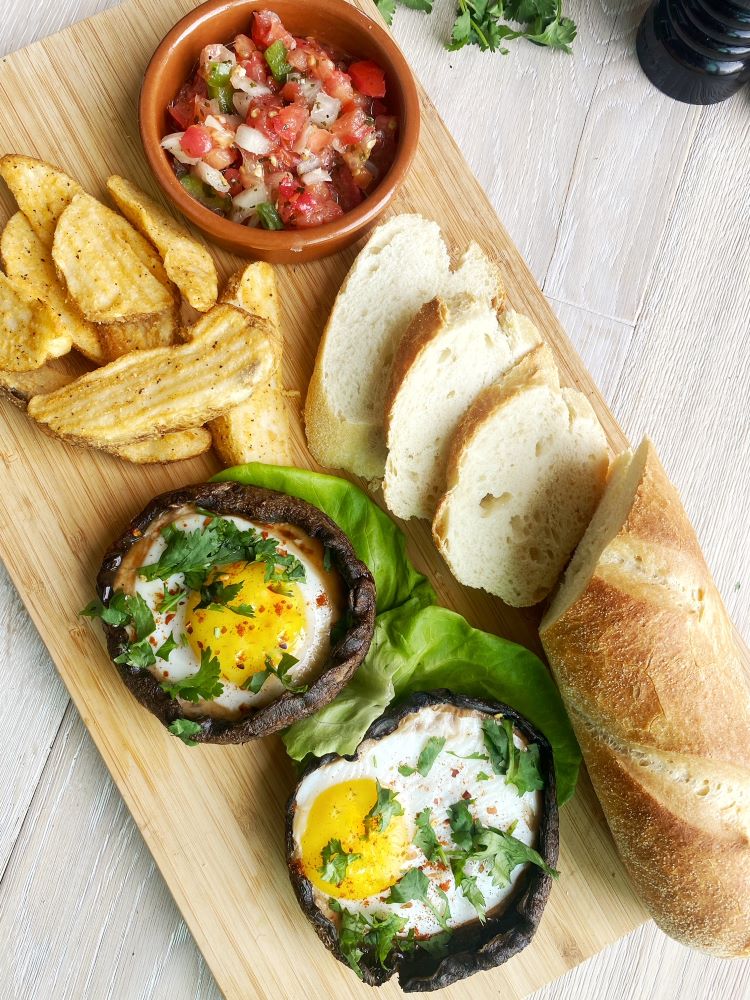 All eggs sold at grocery stores in Canada are free of added hormones, steroids and antibiotics and are produced to the same world-class Canadian standards for food safety and quality. All Canadian eggs are fresh, nutritious and delicious!
For information and more recipes using eggs, head to https://eggs.ab.ca/.
Grilled Portobello Mushroom Eggs
Ingredients
1 egg
1 portobello mushroom
oil
Salt and pepper
Parsley/cilantro and red pepper flakes for garnish
Instructions
Wipe away any dirt from the mushroom with a damp cloth.
Remove the stem and scrape off the gills.
Brush the mushroom with some oil and season with salt and pepper and place capside up on a preheated grill, heated to 350 degrees.
Let the mushroom cook for a couple minutes and then flip so that the top of the cap is on the grill.
Put a cracked egg into the mushroom cap, season again with salt and pepper and close the lid of the bbq.
Let it grill until the egg is cooked to your liking, checking every five minutes.
Garnish with herbs and red pepper flakes.
7.8.1.2
172
https://foodmamma.com/2021/06/grilled-portobello-mushroom-eggs/
Love eggs?
Take shakshuka on the go with these puffy shakshuka waffles. The flavourful egg and tomato mixture is wrapped up in a puff pastry waffle, so you can enjoy it anywhere.