This chocolate bundt cake is simple and moist and perfect with a glass of milk.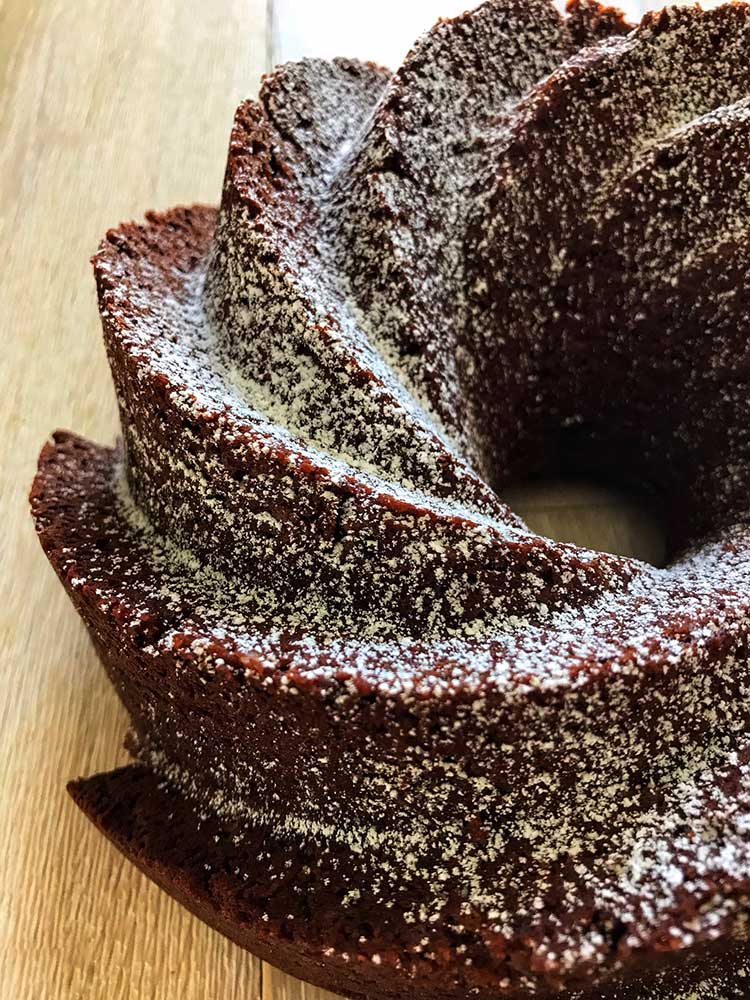 Everyone seems to love a bundt. If  you have a good recipe, it's easy to make and it's easy to make it look stunning. After getting a new pan, I knew that a new recipe was in order.
I based this chocolate cake on my sour cream cake. It's always a hit and I knew that it would only need a tweak or two to satisfy any chocoholic. The sour cream makes the cake super moist. Decorate the cake simply with a sprinkling of icing sugar or pour over a simple chocolate glaze. Perfect with a glass of milk or tea if you prefer.
Ingredients
1 cup butter
1 1/4 cup sugar
1 tsp vanilla
2 eggs
1 cup sour cream
2 cups flour
1/3 cup cocoa
1/2 tsp baking soda
1 tsp salt
1 1/2 tsp baking powder
icing sugar, optional
Instructions
Combine the butter and sugar and beat for a couple of minutes.
Add the vanilla and eggs until incorporated.
Add the sour cream.
In a separate bowl, combine the dry ingredients and add to the butter and sugar mixture.
Put batter in a greased pan and bake at 350 degrees for 1 hour.
Decorate with a sprinkling of icing sugar.
7.8.1.2
91
https://foodmamma.com/2019/05/chocolate-bundt-cake/
More Bundts