Whip up these easy shrimp tacos in minutes! Quick and flavourful, they are a crowd-pleaser, perfect for any day of the week!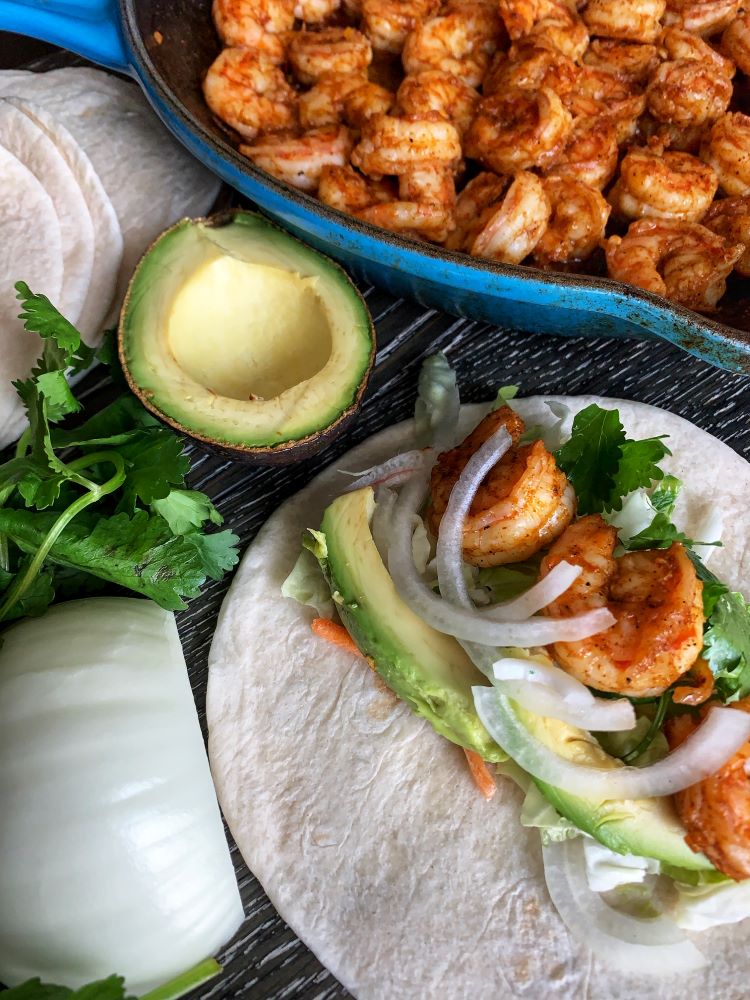 I'm not sure who came up with Taco Tuesday but around here, we are happy to have tacos any day of the week. They are usually a weekly staple.
We fill our tacos with all kinds of protein – chicken, beef, seafood. Luckily the kids will eat it all. When you're in a hurry, shrimp is always a good option. They thaw quickly and cook up in minutes. These easy shrimp tacos can be on the table in a snap.
Flavour is simple – taco seasoning (affiliate link)! We always have this on hand; it's definitely a pantry staple. Just sprinkle a couple tablespoons on top of a pound and a half of shrimp and stirfry for a few minutes until the shrimp are cooked. This takes minutes. You definitely do not want to overcook the shrimp.
Fill your tortillas with the shrimp and any vegetables you have in your fridge. It's the perfect clean out your fridge meal. On this particular day, we had coleslaw, avocado, onions and cilantro. Dinner is served!
Seafood Tacos
Love seafood tacos? Check out this recipe for fried fish tacos. They are delish!