Happy Cinco de Mayo! What better way to celebrate than with some guacamole and chips. Guacamole is one of the easiest things to make and is a staple around here. It's perfect for Taco Tuesday but also a great appetizer when people come over.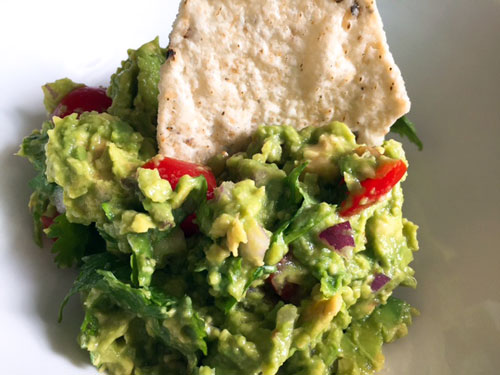 There are so many ways to make guacamole but this is how we like it. I avoid the mayo and sour cream and I prefer a chunkier guacamole. I use a fork to mash up the avocados; no processor required!
Guacamole
3 avocados
1/2 red onion, chopped
1 tomato, chopped
cilantro
1 lime
salt
hot sauce, optional
Mash the avocados with a fork. Add in the onions, tomato and cilantro until mixed. Depending on how juicy your lime is, you may just need 1/2. Add salt and hot sauce to taste.