There's less than ten days until the World Partnership Walk, taking place in Calgary on Sunday, June 5th. This walk is Canada's largest event in support of global development, taking place in ten Canadian cities.
I've been participating in this walk since I was little and it's so
great to be able to do the walk with my kids.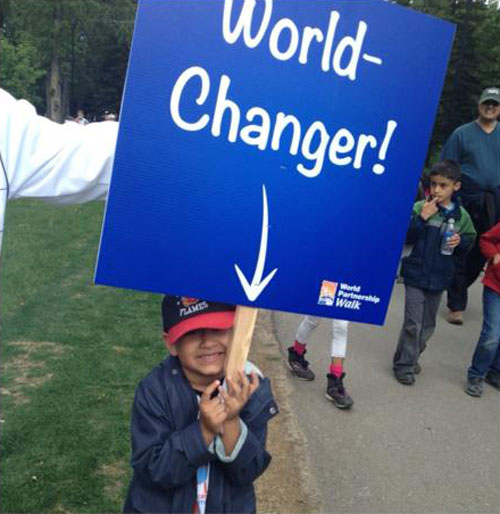 It's a fun day walking
around Prince's Island Park, enjoying the entertainment and, let's not
forget about the food! Samosas and Chicken Tikka from A Fine Balance, Butter Chicken and Bhel from Africana and Ribs and Kebabs from Royal Quality Catering. These great vendors are donating a portion of their sales to the World Partnership Walk.
Subway and The Burger Shack will also be there and will be donating 100% of the proceeds to the walk. So basically, you're making a difference by eating – perfect!
Q is raising funds and if you would like to donate, you can do so here. Thank you! Hope to see you at the walk. Step forward and help end global poverty.