Summer's here…yay! Time for bbq's, campfires and fire pits….and s'mores. There's not many who don't love charred gooey marshmallows nestled between graham crackers and melted chocolate. For those times when you feel like s'mores but roasting marshmallows isn't an option, here's an alternative!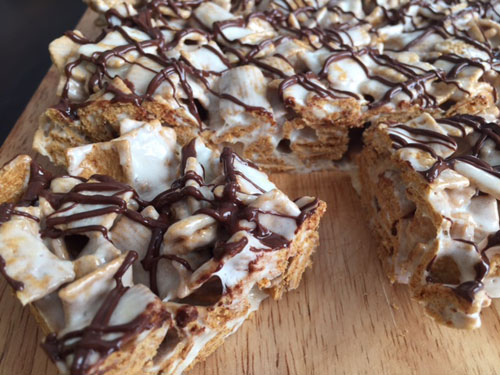 These bars are made with Golden Graham cereal, held together with marshmallows. You can't forget the chocolate though and the drizzle on top of the bars are the perfect touch. These are great for a kids party or a summer potluck – delicious!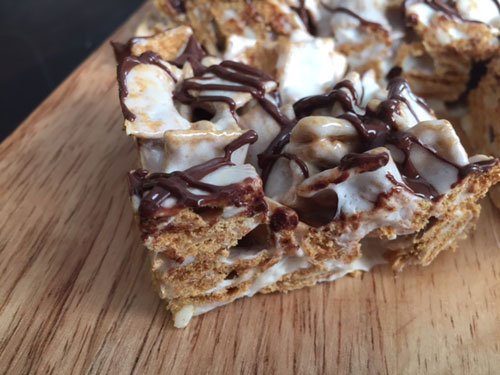 S'mores Bars
1/4 cup butter
5 cups mini marshmallows
4 cups Golden Graham cereal
1/4 cup chocolate chips
Melt the butter in a pot. Add marshmallows and let them melt. Once melted, pull off the heat and add the cereal. Pour the mixture into a greased 9″ x 9″ pan and let cool. Melt the chocolate chips and place the melted chocolate in a sandwich bag. Cut off the tip and drizzle over the cereal mixture. Cut into squares and enjoy!